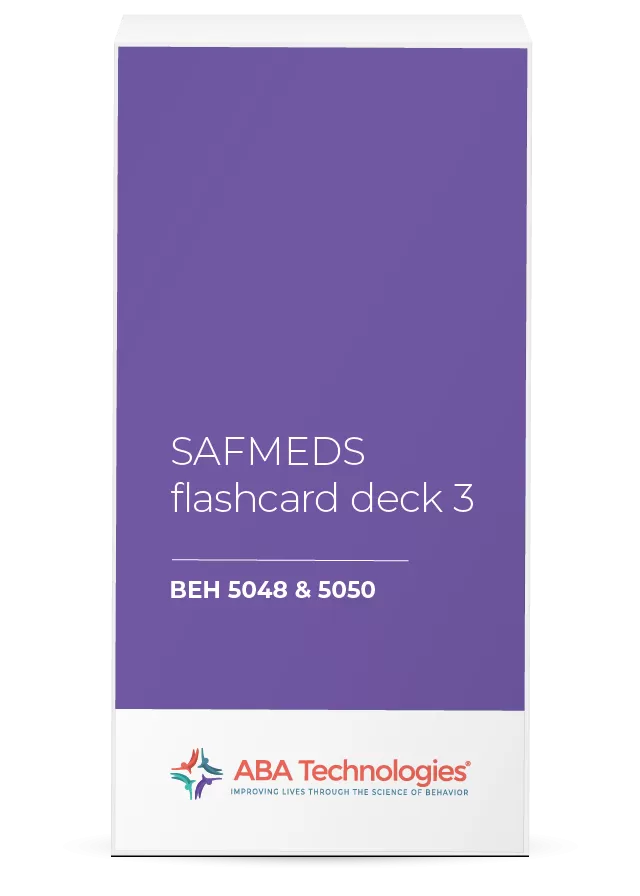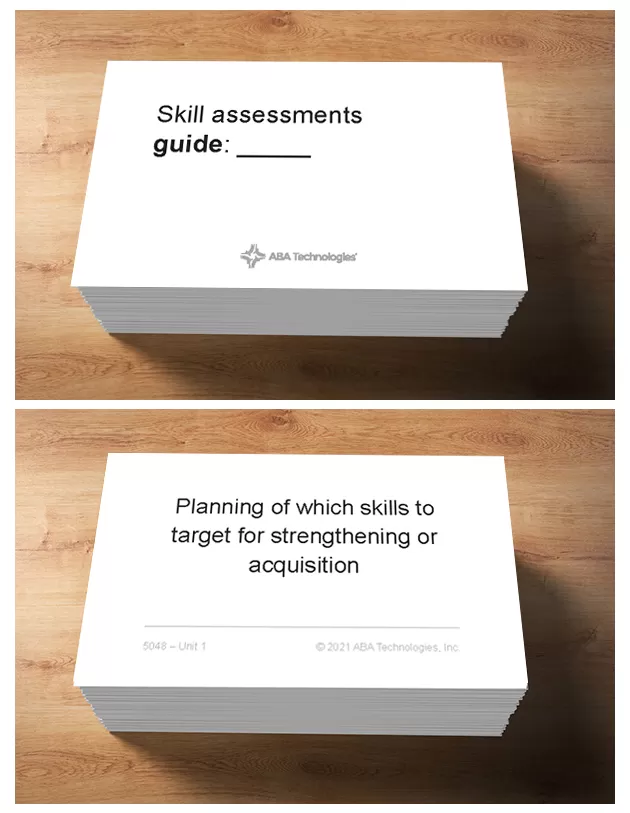 Fluency Flashcards BEH 5048/BEH 5050 (Set 3)
PLEASE NOTE: Fluency Flashcards ship from a different warehouse than our handbooks and require an additional checkout
Note to ABA Online students: These flashcards are intended for those taking and completing BEH 5048 and BEH 5050 in Spring 2023 and beyond.
If you are a student in BEH 5048/BEH 5050 in Fall 2022, please refer to the flashcards available digitally in your courses instead of purchasing these cards.
Description
Fluency Flashcards
BEH 5048/BEH 5050 (Set 3)
These Fluency Flashcards are a special type of flashcards called SAFMEDS—Say All Fast a Minute Everyday Shuffled. SAFMEDS were developed by Drs. Ogden Lindsley and Steve Graf in the 1970s. They are intended to help students master key terminologies, concepts, and skills with accuracy and speed also called fluency. When students have greater facility with foundational concepts and skills, they are able to more easily apply those in new and different situations.
This set of over 400 cards includes material from the Assessment and Behavior Change Procedures for Skill Acquisition and Performance Improvement (BEH 5048) and Supervision and Management Fundamentals (BEH 5050) courses taught at Florida Tech. While the cards are designed for these courses, they are a great tool for those completing coursework elsewhere and for those preparing for BACB® certification exams who want to improve their fluency in the skill acquisition methods and procedures and supervision practices used in applied behavior analysis.