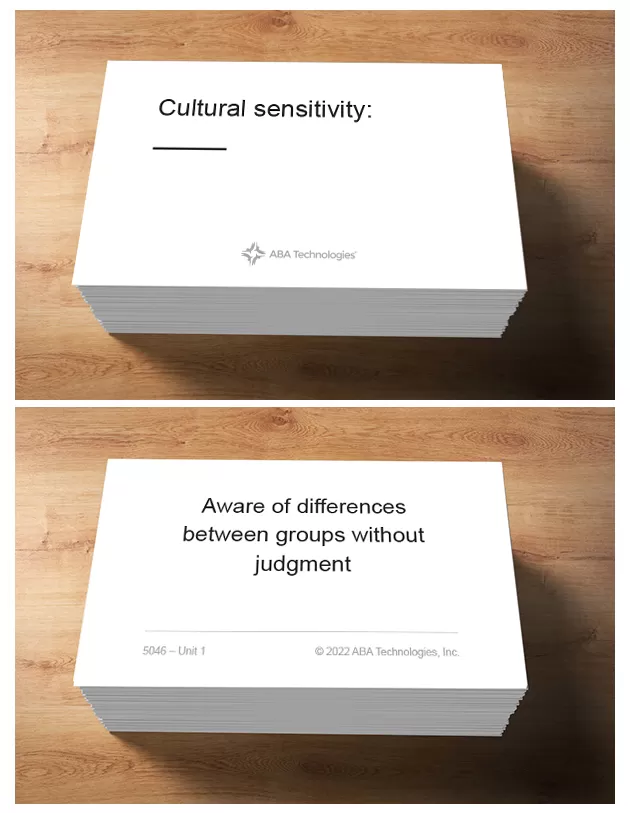 Fluency Flashcards BEH 5046 Set 6 (Pair with Set 5)
CLEARANCE! 24.95 

19.95
Purchase both Set 5 and 5046 Set 6 Flashcards for 20% OFF in cart! Both sets have to be purchased at the same time to receive the discount.
PLEASE NOTE: Fluency Flashcards ship from a different warehouse than our handbooks and require an additional checkout.
Description
These Fluency Flashcards are a special type of flashcards called SAFMEDS—Say All Fast a Minute Everyday Shuffled. SAFMEDS were developed by Drs. Ogden Lindsley and Steve Graf in the 1970s. They are intended to help students master key terminologies, concepts, and skills with accuracy and speed also called fluency. When students have greater facility with foundational concepts and skills, they are able to more easily apply those in new and different situations.
This set of over 70 cards includes material from the Ethics for Behavior Analysts III (BEH 5046) course taught at Florida Tech. While the cards are designed for this course, they are a great tool for those completing coursework elsewhere and for those preparing for BACB certification exams who want to improve their fluency in advanced ethical and professional issues of behavior analysis practice.