EBOOK FREE DOWNLOAD
5 Common Questions About Telehealth During COVID-19
COVID-19 has put behavior analysts in a difficult position. How can we ensure our clients continue to receive services without risking their health? This demands flexibility in the way we provide services to our clients. As B. F. Skinner reminded us, "Science is, first of all, a set of attitudes." So, we must find ways to continue to be behavioral, applied, technological, effective, conceptually systematic, promote generality, and conceptually systematic while adapting to new models of service delivery.
17-Page Free eBook Resource Guide by: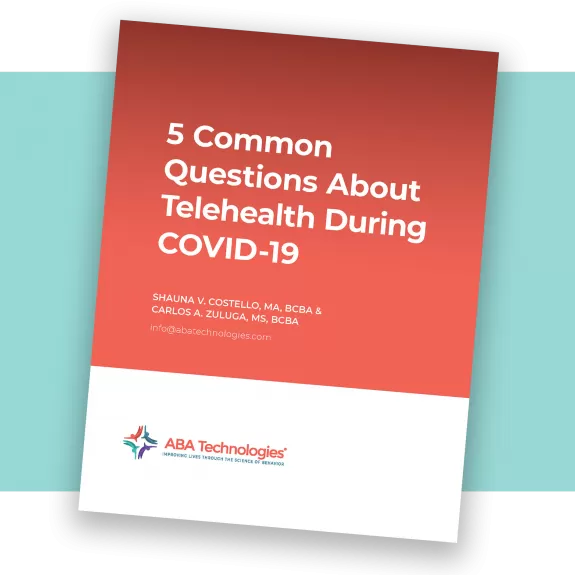 5 COMMON QUESTIONS ABOUT TELEHEALTH DURING COVID-19
1 HOW DO I GET STARTED WITH TELEHEALTH?
2 HOW DO I BEHAVE ETHICALLY DURING THIS TIME?
3 WHAT PLATFORMS CAN BE USED FOR TELEHEALTH?
4 HOW DO I RUN SESSIONS?
5 HOW DO I MANAGE DIFFICULT PRIVATE EVENTS?