Emily Meyer, MS, BCBA, LBA-NY
CE Course & Workshop Instructor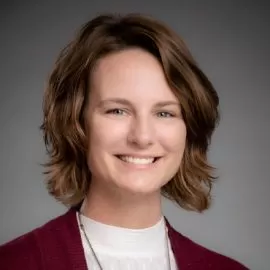 Emily Meyer earned her master's degree in organizational behavior management from Florida Institute of Technology's School of Behavior Analysis in December 2012 and became a BCBA that same year. Before her introduction to behavior analysis, Emily received her bachelor's degree in education (with a major in varying exceptionalities) through the University of North Florida. Her professional career began in 2004, serving as a public-school special educator for four years, during which time she earned her first master's degree in education. As a teacher, Emily served children with disabilities in kindergarten through third grade by co-teaching in inclusive classrooms. This environment gave Emily the opportunity to collaborate with professionals in various disciplines including administrators, psychologists, behavior analysts, general and special educators, as well as the parents of the children she taught.
Upon her introduction to Jose and his courses in behavior analysis, Emily realized how the understanding of this applied science could positively impact her skills as a teacher. Since that time, Emily has been excited to share the "good news" of behavior analysis with other professionals, especially those working in the field of education.
Emily uses her experiences in education to help explain the concepts of behavior analysis to audiences from various backgrounds. This ability is invaluable in her current position as curriculum and instruction manager for ABA Technologies, Inc.
Courses by this Instructor