Joshua L. Lipschultz MA, BCBA
CE Course & Workshop Instructor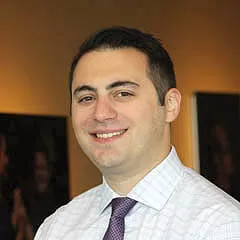 Dr. Lipschultz specializes in Organizational Behavior Management (OBM) and oversees Performance Management and Systems and Process development for May Institute's division of Home, School, and Center-Based Services.
Prior to joining May Institute, he worked in various healthcare settings such as autism centers and hospitals, doing process improvement work, and has over seven years of experience working with individuals with autism and other disabilities in home, school, and center-based settings. He holds a doctorate in Behavior Analysis from Florida Institute of Technology, and is a doctoral-level Board Certified Behavior Analyst (BCBA-D).
Dr. Lipschultz's professional interests include child compliance, staff training, rule-governed behavior, and organizational behavior management. He has served as a guest reviewer for the Journal of Applied Behavior Analysis and the Journal of Organizational Behavior Management. He has numerous publications in various behavior analytic journals and has also presented at several regional and national conferences.
Courses by this Instructor