BEH 5044: Ethics for Behavior Analysts 1
BEH 5044 (Units 1–3) 
PLEASE NOTE: The instructional handbooks are updated every semester. Ordering the instructional handbook in excess of 4 weeks before the semester start date may result in receiving a previous version of the handbook (i.e., containing minor differences from the current course materials).
ADD: Semester 1 Bundle to your cart and save $5.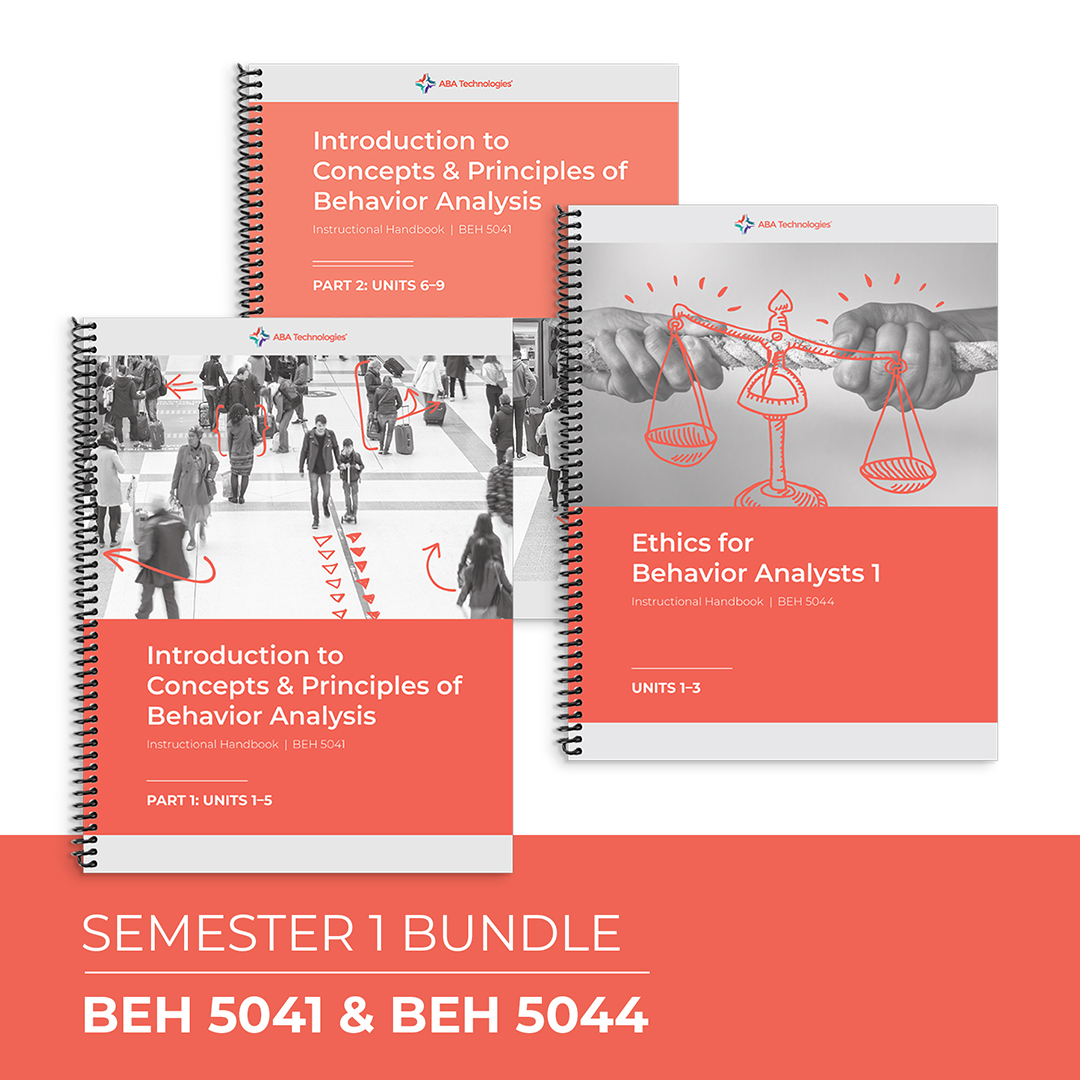 (No coupon necessary, not applicable outside US & Canada)
This book takes 3-5 business days to print before shipping.
Description
This updated Instructional Handbook covers all units (Units 1–3) of BEH 5044. Note that this course and handbook now introduce the Ethics Code for Behavior Analysts ***Be sure to consider the opening date of this course when deciding what shipping option to choose.***
On-Demand Print Items Cannot be Returned
Additional Information
Size
US Letter (8.5 x 11 in / 216 x 279 mm)
Printing
Color cover black and white inside pages
Binding
Black coil binding
Copyright
All Rights Reserved – Standard Copyright License
Publication Date
10/7/2020
No Returns
On-Demand Print Items Cannot be Returned