Rethinking Generalization with the R.E.A.L. Model™
Regular Price: $399 | Special Price: $299 for a limited time. No coupon necessary.
Course Access: 12 months from date of purchase
23 hours, 45 minutes
28.5 BACB, 4 CEU as Ethics, 3 CEU as Supervision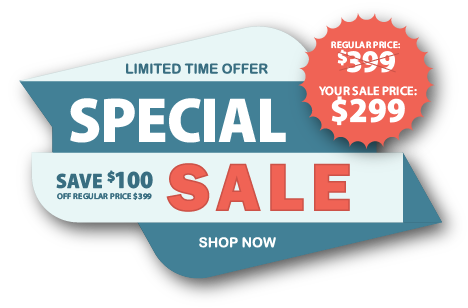 The R.E.A.L. Model™, Recreating Environments to Accelerate Learning. A behavioral framework to teach for generalization–comprehensive, systematic, and works within any ABA program based on a strong behavior analytic foundation.
Abstract
Many individuals with autism or autism spectrum disorder (ASD) have difficulties generalizing from a structured learning environment to the "real world" independent of their functioning level. To simply rely on structured skills teaching puts practitioners in a "train and hope" situation when addressing generalization. Many ABA practitioners believe they plan for generalization, but there is often a gap between practitioners' conceptual understanding of generalization and the skills needed to teach for generalization in a systematic and effective way. Thus, there is a need to rethink generalization when planning and programming for generality.
This program will provide practitioners with the needed information to effectively teach for generalization and fill in the gap between theory and practice. The R.E.A.L Model™ provides practitioners with tools needed for case conceptualization to plan, sort, develop and progress intervention programs needed to remediate targeted deficits. Rethinking Generalization with the R.E.A.L. Model™ is a comprehensive behavior analytic guide for planning and programming across 5 unique levels of generalization within intensive behavioral treatment. The R.E.A.L. Model™ can be used with any traditional ABA program rather than the practitioner using it as another curriculum resource. It was designed to critically analyze the generality of behaviors from the same behavior analytic perspective used to address any operant behavior. 
This program is split into three parts:
Part I
Part I covers the assessment context: the importance of case conceptualization in how the child's treatment needs should be evaluated behaviorally and guided by typical developmental milestones including the fundamentals of ABA programming and common challenges practitioners face. 
Part II
Part II provides an introduction on generalization focusing on how to use the R.E.A.L Model™. Identified program components for the first three levels of generalization will be described focusing on basic learning, language acquisition, and skills teaching in the development of self-care, play, and social behaviors emphasizing the shaping of concept formation.  
Part III
In Part III, identified program components for generalization levels four and five will be described focusing on multiple-control in the bridging of concepts and skills. Critical to the success for generalized behavior change into natural environments is a behavioral analytic framework to evaluate the contingencies necessary for the type of generalization change expected. Analyzing behaviors and repertoires across functional settings, activities, and routines will provide the needed natural antecedent and consequent variables in the shaping of behavioral cusps, where learned cusps have far-reaching consequences for exposure to new contingencies, new environment, new communities, and new cusps. 
Important
What is unique about this course? It includes:
Video demonstrations of the instructors and other clinicians implementing the procedures with clients
Templates and tools from the associated REAL Model™ book
Video scenarios used for practice activities 
Completed templates and tools to check your work
Learning Checklist
What you'll learn in the course and be able to do afterward
Develop an expansive and effective verbal repertoire about generalization.
Analyze typical development in planning and teaching for generalized behavior change.
Describe the Real Matrices to sort, organize and generalize targets.
Identify generality of interventions and its relation to the generality of behaviors. 
Learn how to teach for generalized behavior change systematically from initial teaching to the verbal community.
Learn how to design, develop, and work with instructional materials and procedures that effect generalization of concepts, skills, language, and routines.
Course Rating
This course is recommended for anyone interested in learning about a systematic behavior analytic approach to teach for generalization within any ABA treatment program. Moving away from curriculum-driven programming and using critical thinking and analysis skills informed by behavior analysis is necessary for intervention effectiveness. This same behavioral process needs to be applied to generalized behavior change for the child, practitioner, and parents when planning and teaching for generalization.