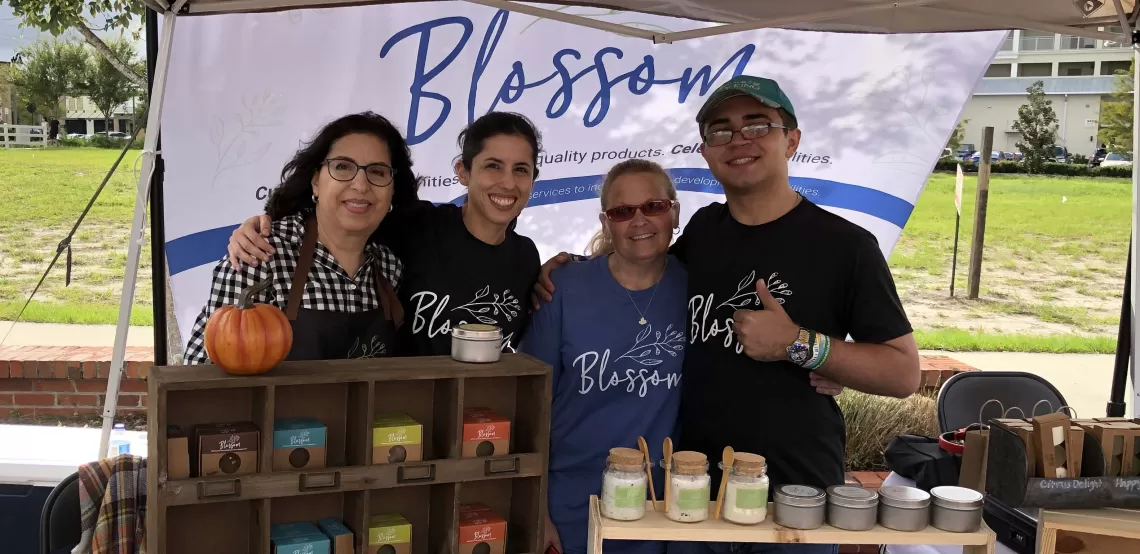 A Step in the Right Direction
Guest Blogger: Frances Torres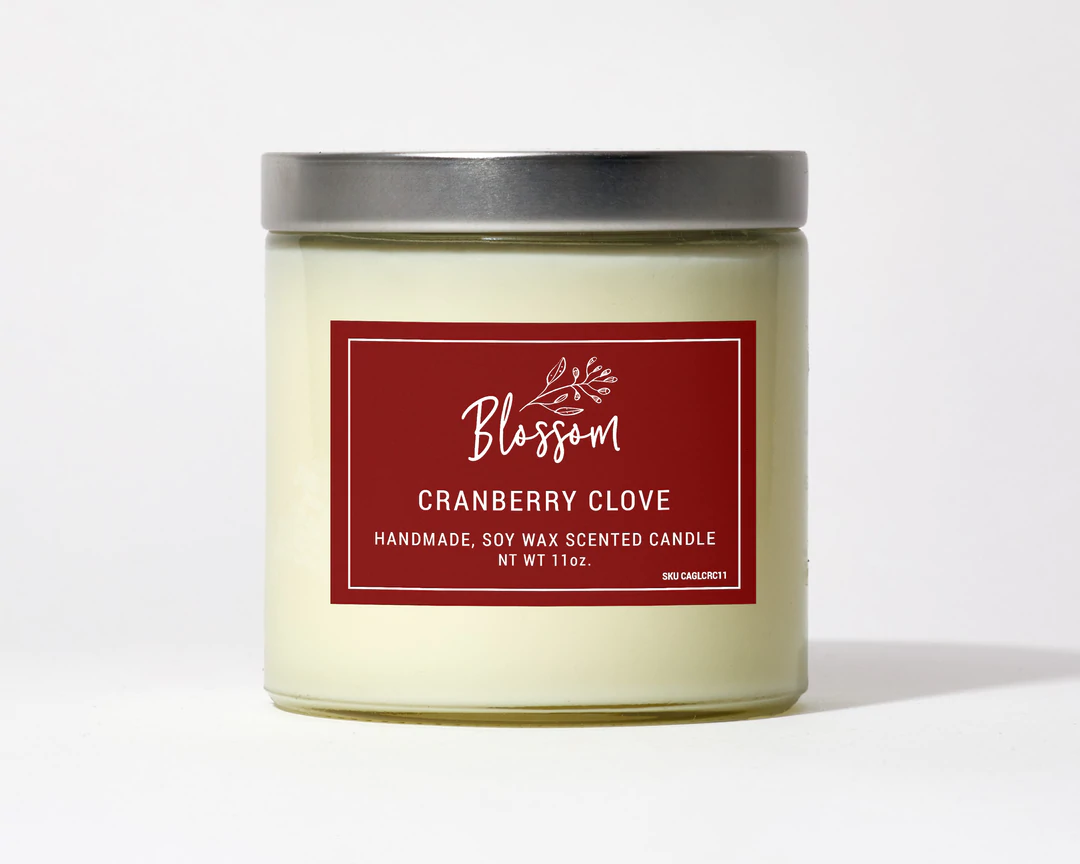 Frances works in transition programs at Quest, Inc. In addition to being Blossom's Training Manager, she is the instructor for Quest Kids Academy's Work-Study Class and Quest WORKS Accelerator. Her favorite Blossom product is the Cranberry Clove candle.

Ever since Ms. Ridinger's 3rd-grade unit about Ancient Egypt, I knew I wanted to become a teacher. The unit included everything! We wrote a travel brochure, learned how to spell our name in hieroglyphics, created pyramids out of sugar cubes, and mummified our classmates. At the end of the unit, we created our own pop-up book with facts about pharaohs, the Great Pyramids, and mummification. The first page of the book even had a little passport. I was ready for travel.
I wanted to be like Ms. Ridinger. I wanted to teach like that. And if I couldn't—if I couldn't individualize, if I couldn't follow my student's motivation—then I didn't want to be a teacher.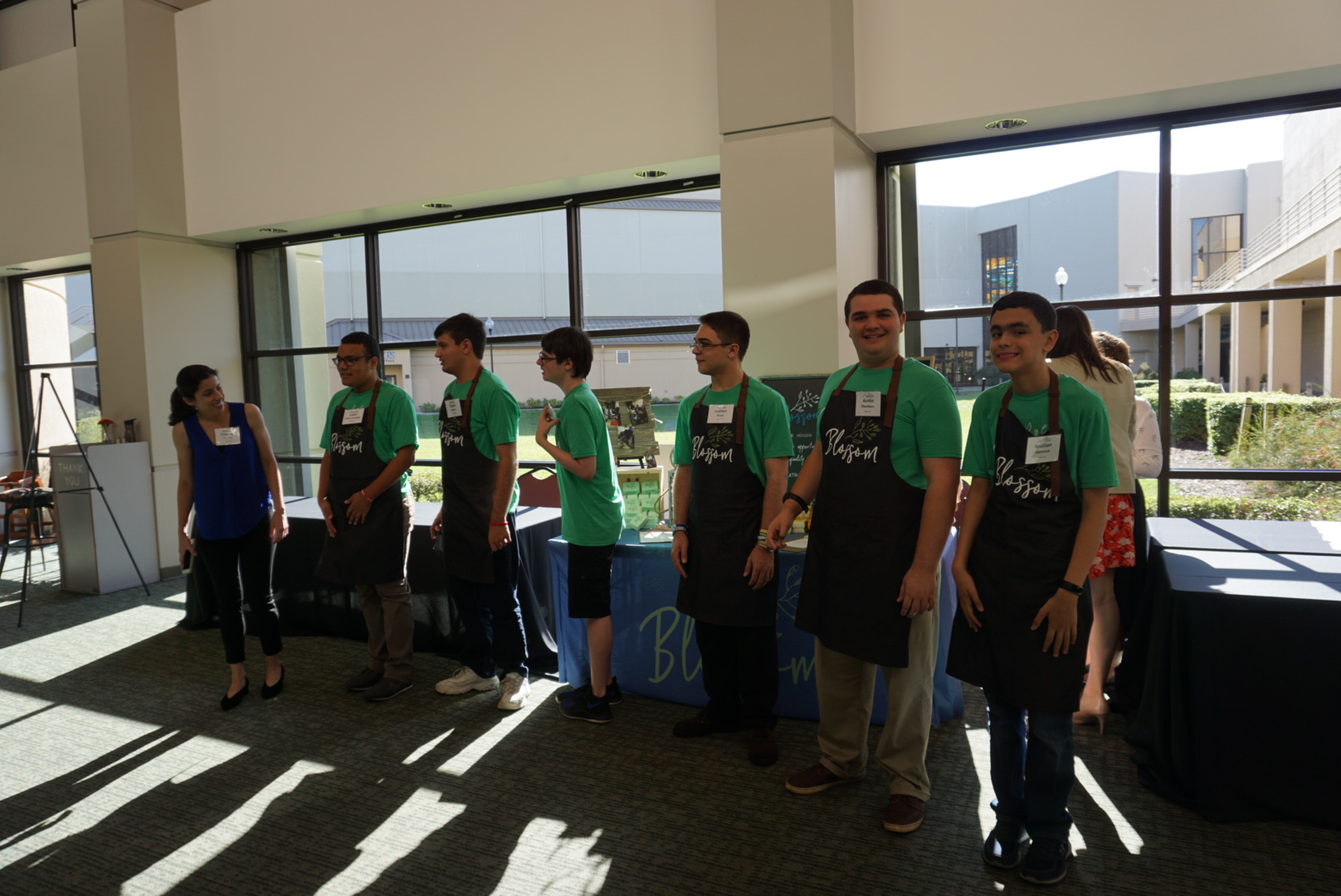 My experience in the field is a little different than most. I'll never forget the day Carlos, then a therapist at Quest Kids came home with the news that Quest, Inc. was going to open a school. I think he had carefully thought through his points as to why I should pick up the phone and seek an internship. He had tried and failed for many years to convince me to take ABA Tech's course sequence and become a practitioner. In the end, all I had to hear was that there were going to be seven students and nine staff at the school. I knew I was in. My immediate thought was, "We're going to be able to do so much for our students!"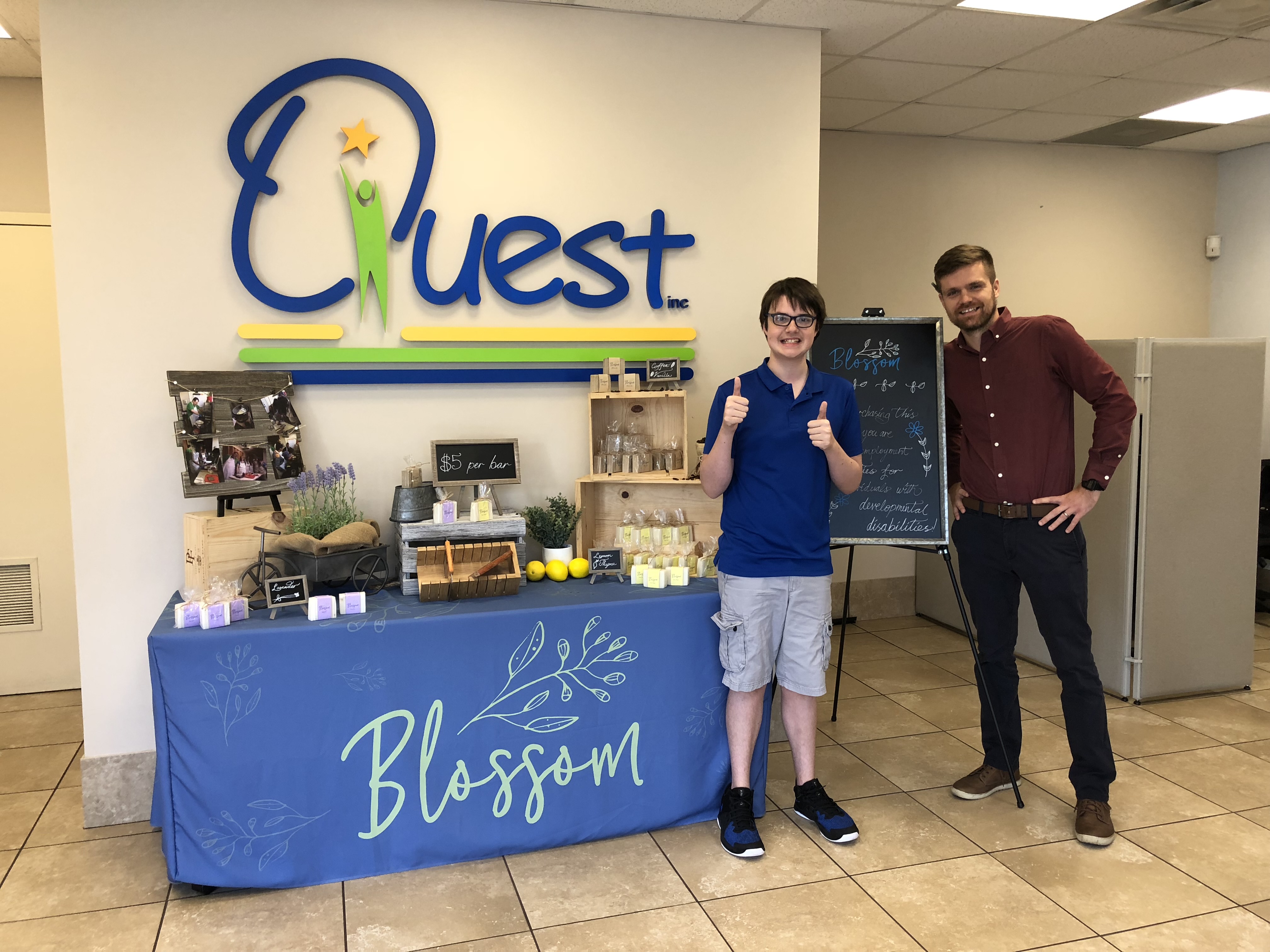 Fast forward a few years, and although some of our students transitioned to different schools, it became clear to us that a core group of students would remain at Quest Kids Academy until young adulthood. Throughout the past 12 years, I've seen them grow up. There's something magical about being there when a student emits their first mand, "Gummy bears!" and then years later have that same student ask, "Will you help me be an Order Fulfillment Associate at Blossom?"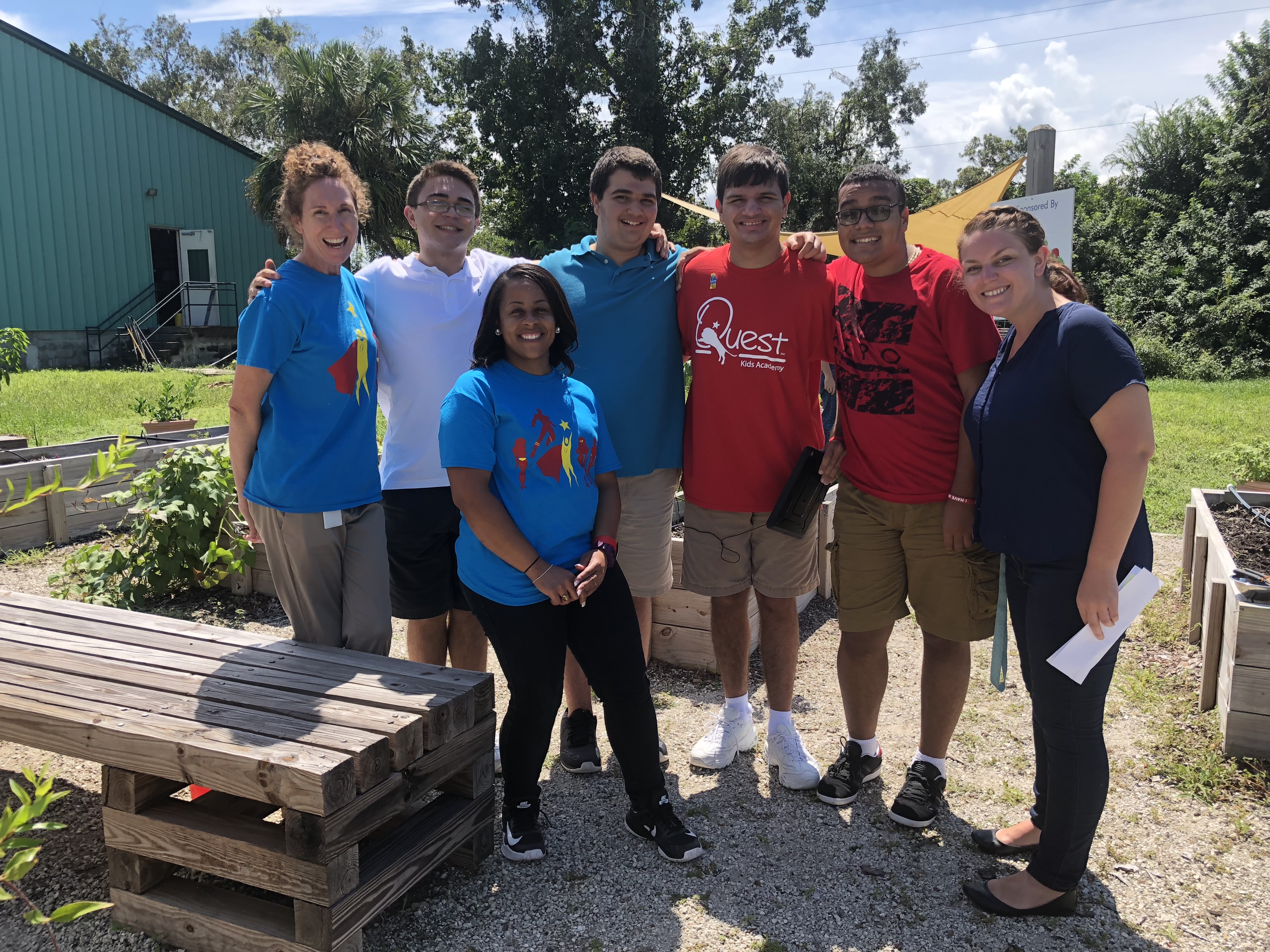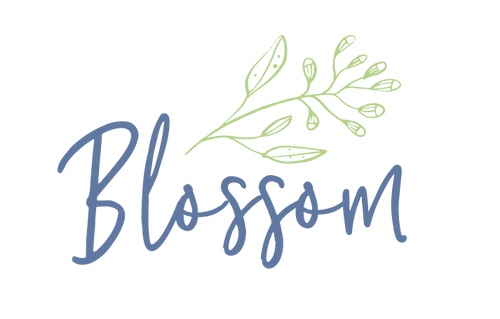 A few years ago, Crystal, then an Activities Coordinator at Quest Training Center, had an idea. For a while now, her clients had tended to a beautiful garden. Everyone had taken such great care of their plant beds—they now had an abundance of herbs but didn't have a way to use them all. One day, during a new activities lesson, Crystal taught her clients how to make soap using the herbs from their garden. Not long after, the coolest activity at the Training Center became a business: Blossom.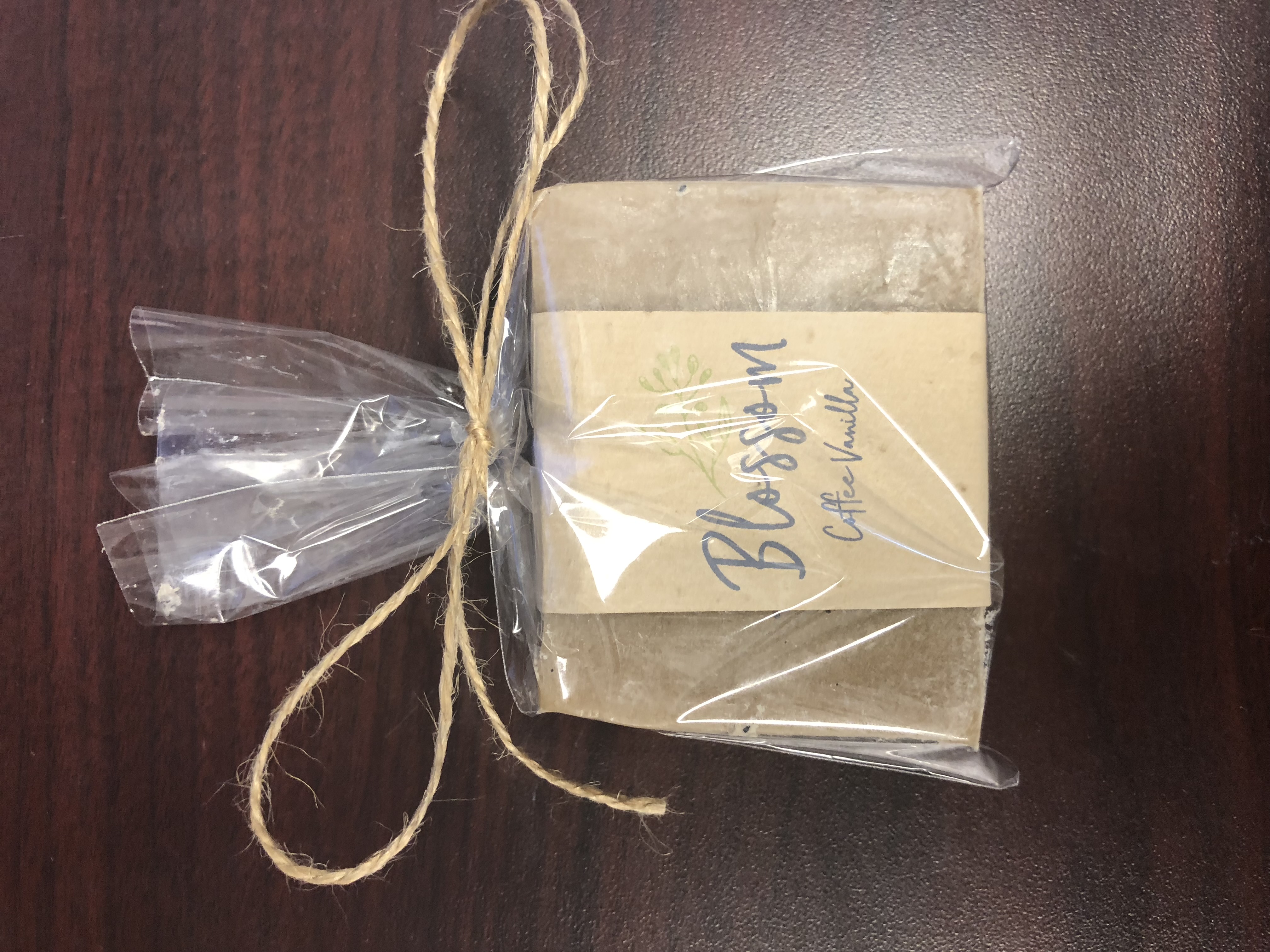 We started small. Our product line was just goat's milk soaps wrapped in seed paper. Crystal and her team produced lavender, peppermint, coffee-vanilla, and lemon-thyme soaps. My students at the Academy wrapped them. 
As word spread about our mission, we had the opportunity to work events at farmer's markets and in stores. Many of my students jumped at this opportunity! They loved setting up the booth, taking the time to ensure each soap was displayed just right. When customers walked by the table, everyone had their own sales pitch—everything from "Free smells!" to "So, are you going to buy anything today?"
I noticed a change right away. As my students acquired new skills—learned tasks from their positions as Sales Representatives, Inventory Specialists, or Order Fulfillment Associates—they walked taller, spoke up when they had an idea or a problem, but, most importantly, they took ownership over their new roles.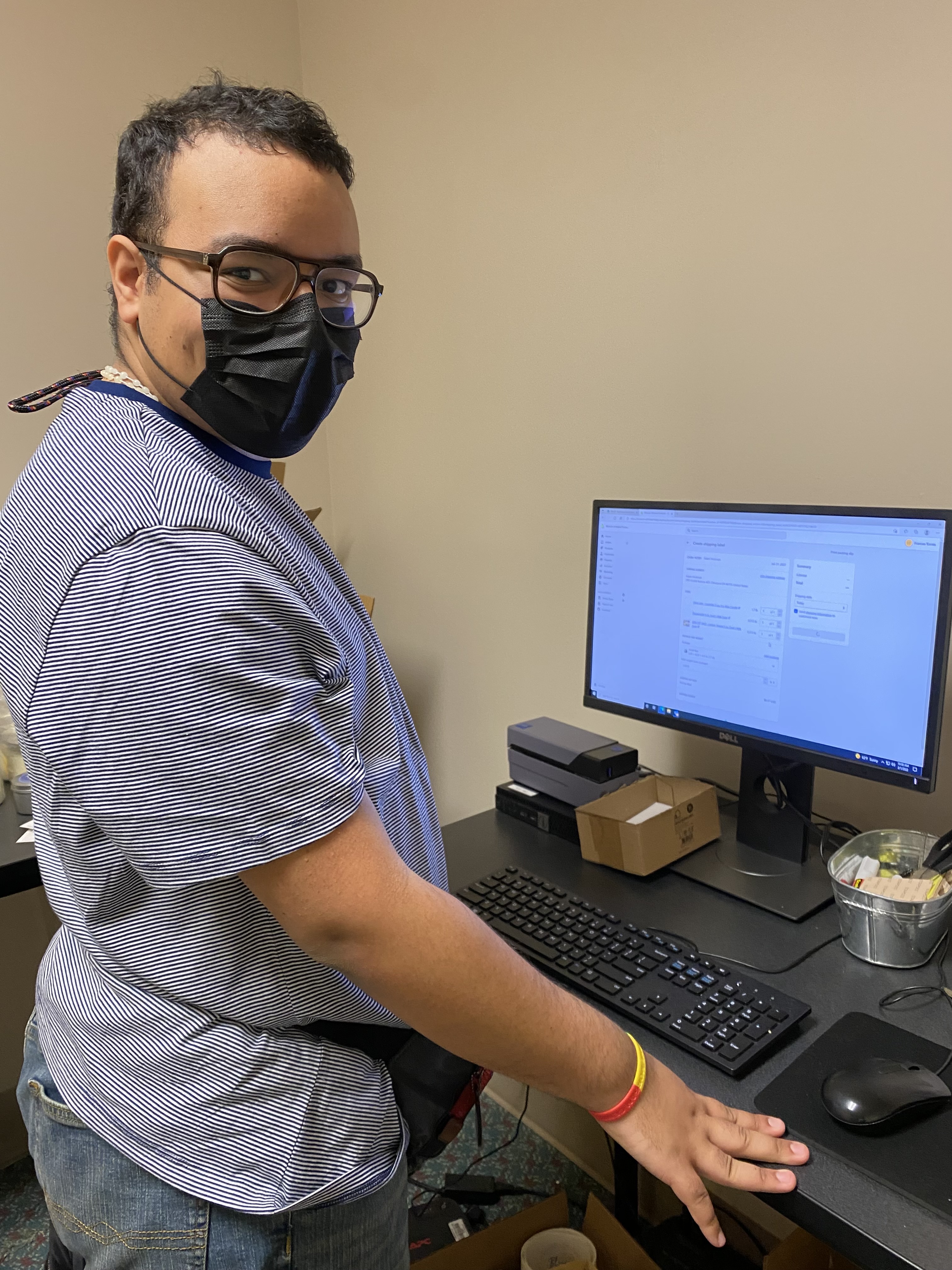 Everyone's hard work led to an expansion of Blossom's product line to include candles and bath teas. With so many new products and amazing scents, our Excel inventory spreadsheet wasn't cutting it anymore. Quest invested in a new website with a back-end: Shopify. Now, our Inventory Specialists could make updates with the push of a button, our Sales Representatives could run business reports with top sellers and total sales, and our Order Fulfillment Associates could print shipping labels with ease. 
It was so much fun to program for the acquisition of these position-specific job skills. Our students learn best when a topic and expectation are introduced in a small-group, direct-instruction lesson, which is then quickly followed by opportunities to apply rules from that lesson in the natural environment. While working with each student, we created personalized job aids with visuals (i.e., examples and non-examples) and training pamphlets with step-by-step directions. Once a Work-Study student is fully trained to complete all the tasks from their main responsibilities, we meet every other week to discuss job performance (i.e., we switch from providing task-completion feedback to giving results-oriented feedback). We also discuss upcoming projects and future goals. Students can also ask to switch positions or explore tasks from different roles within Blossom. We've already had a few changes to our structure when students reported their preferences.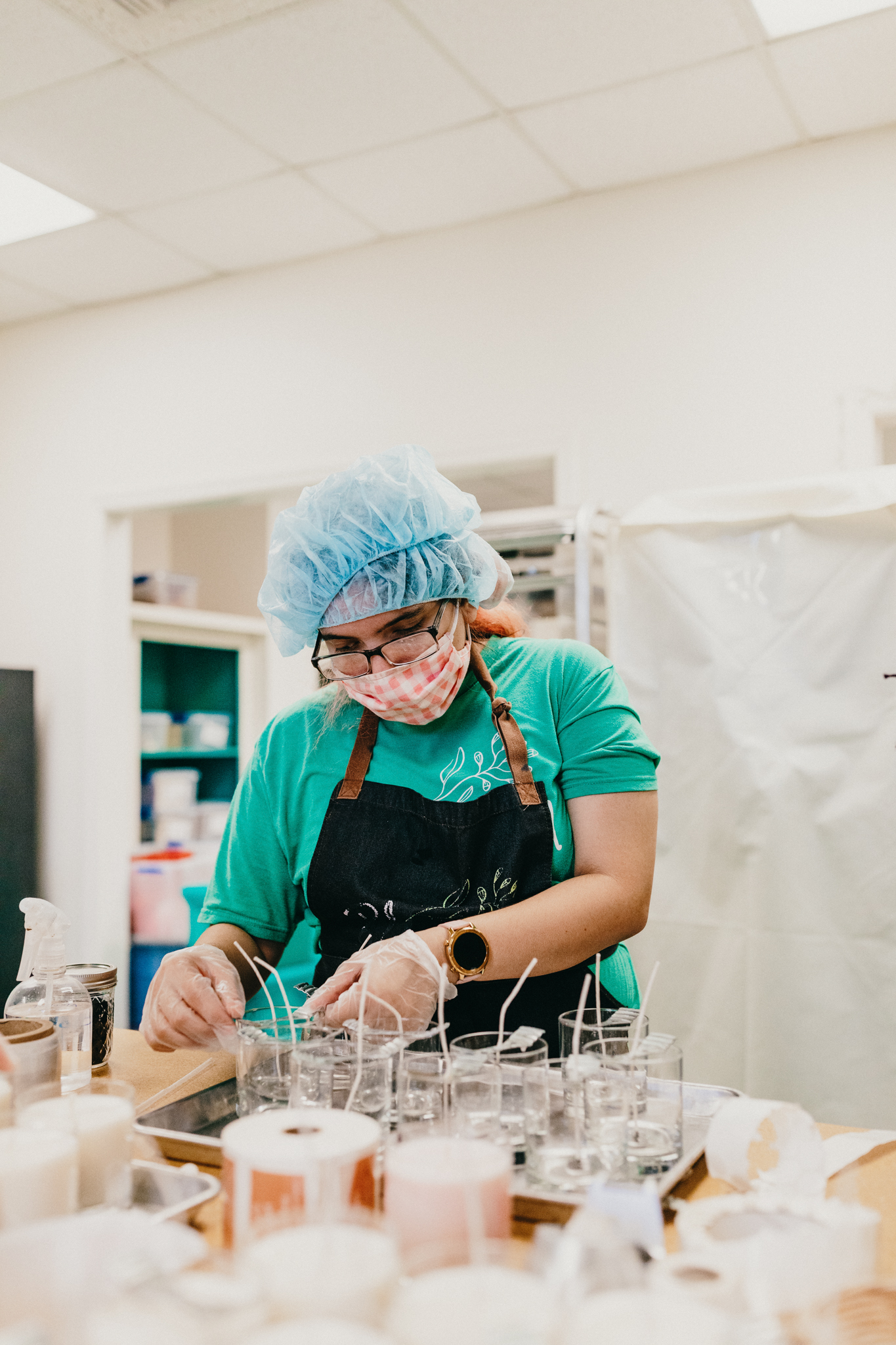 Our work is far from over! In the past months, we've made changes to our business. Since we haven't been able to attend as many in-person sales events at farmer's markets or stores, our General Managers, Mark and Rob, set us up in the wholesale marketplace. 
Our products were first featured in a local gift store called Good Crowd. Just this past week, the team personally delivered products and placed them on the shelves.
In January, we attended Atlanta Market, the nation's largest gift marketplace. While at the event, we sold to small business owners, with shops in Maine, Alabama, Ohio, and Kansas. The trip generated so much work for our team. Currently, our Order Fulfillment Associates are learning how to package and ship larger orders, and our Sales Representatives are busy making follow-up calls chasing down leads. 
One of the first workplace vocabulary words I taught my students was "improve." We're always looking for ways to get better, both as a business and within our current positions.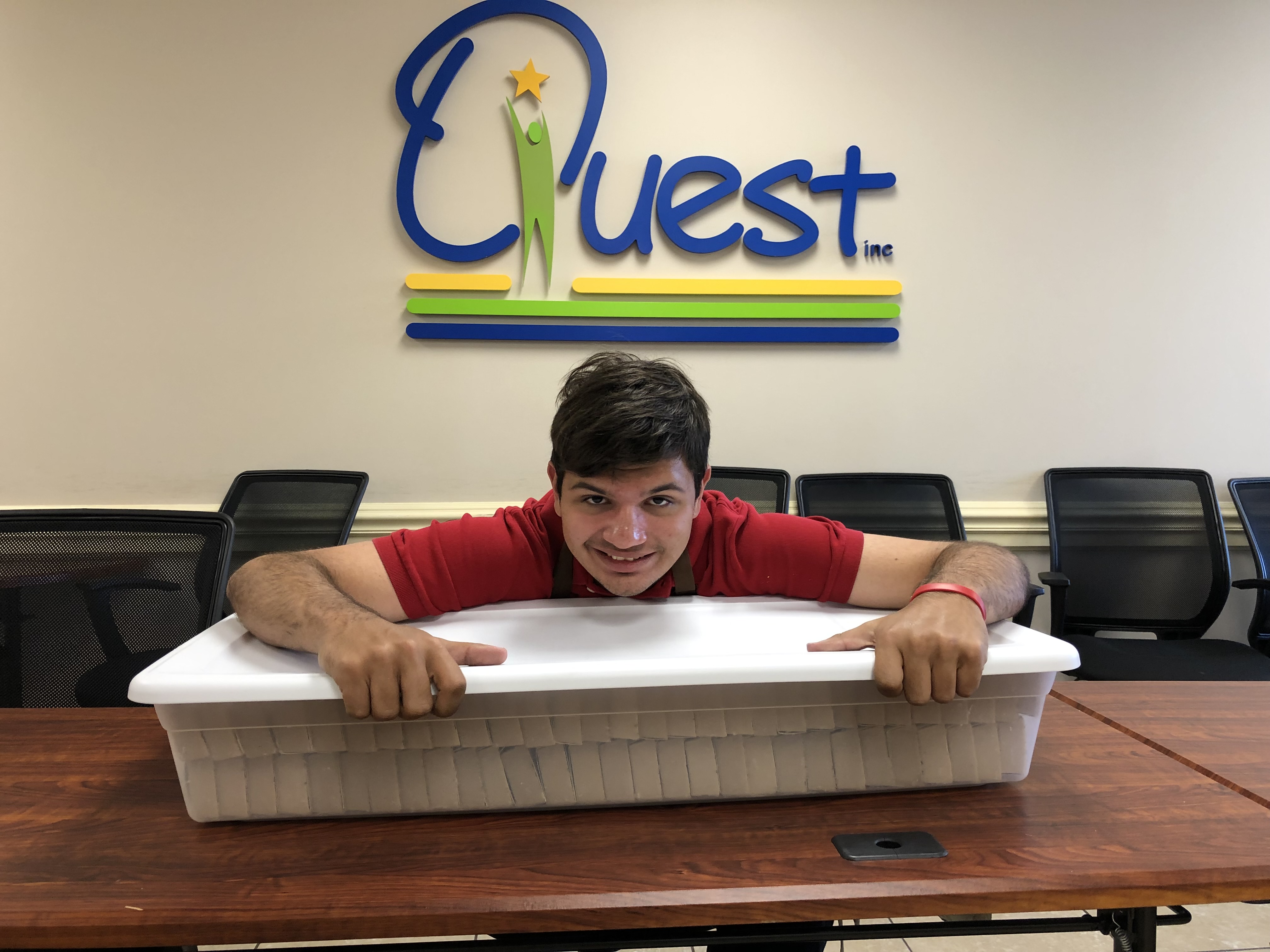 Give us a try and deliver your honest feedback! Every time you place an online order, you're allowing our Artisans to create more soaps and candles, our Inventory Specialists more trials on Shopify, and an Order Fulfillment Associate a chance to package and ship your order.
If you email or call us with your product feedback, our Sales Representatives would be delighted to speak with you, record your feedback, and present it at our next team meeting.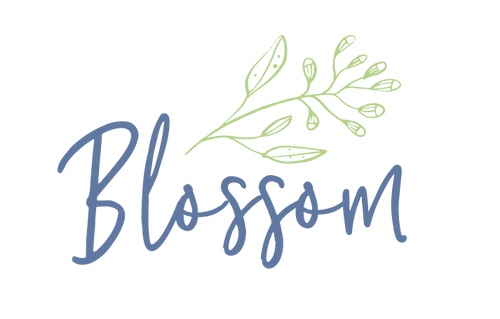 Your order tests our team and gives us the trials we need to achieve fluency. You're helping us prepare for what's next!
---
For inquiries about this story and Blossom email Frances Torres: ftorres@questinc.org
Blossom Products
Available in: cranberry clove, lavender, jasmine, rosemary grapefruit, peppermint, orange ginger, coffee vanilla, ylang yang, eucalyptus lemongrass