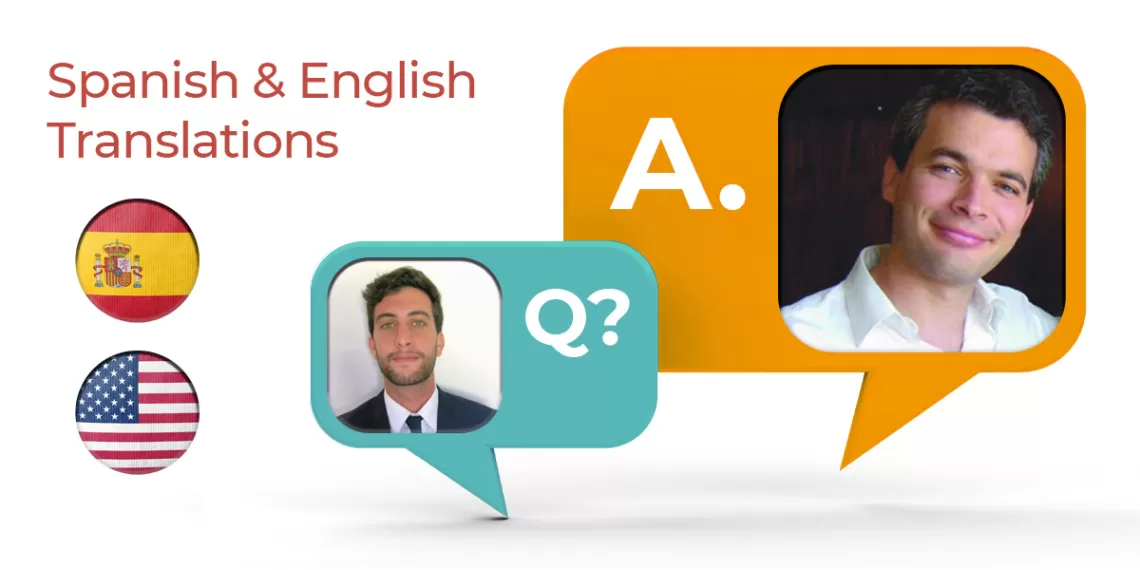 Q&A ABA in Spain with Dr. Javier Virues Ortega

Intro:
¿Qué es el análisis aplicado de Conducta? ¿Es una ciencia independiente? ¿En qué se diferencia de la psicología? ¿Cuál es el futuro de esta ciencia? ¿Qué presencia tiene en el mundo hispanohablante?
A éstas y otras preguntas le da respuestas uno de los mayores especialistas hispanohablantes del análisis aplicado de conducta, el Dr. Javier Virués Ortega, con el que hemos tenido el privilegio de hablar. Investigador Ramón y Cajal de la Universidad Autónoma de Madrid, profesor asociado honorario de la Universidad de Auckland (Nueva Zelanda) y presidente de la asociación ABA España.  
Pregunta #1 
El análisis aplicado de conducta se centra en comportamientos y no en diagnósticos o constructos psicológicos. ¿Se podría añadir alguna otra diferenciación?
Miramos la conducta tal y como la vemos. No recurrimos a variables intervinientes, ya sean constructos de personalidad o etiquetas diagnósticas sin poder explicativo. El hacerlo nos podría distraer sobre las variables ambientales que controlan la conducta.   
Pregunta #2
Usted afirma que el diagnóstico no es el objeto de estudio. En ese caso, ¿qué valía tiene?
El diagnóstico puede tener un valor clasificatorio, pero no explicativo y no informa de manera directa el tratamiento. Un diagnóstico psiquiátrico es un elemento clasificador, no tiene un valor explicativo. Es decir, no conduce al establecimiento de relaciones funcionales entre la conducta y variables ambientales, es la identificación de estas relaciones lo que va a permitirnos modificar las conductas que a veces conforman el diagnóstico. Esto suele confundir a las familias que con frecuencia atribuyen las conductas de su familiar al diagnóstico. Debemos recordar que el diagnóstico es un clúster de conductas, pero no una explicación de estas. Por ejemplo, las personas que diagnóstico de autismo con frecuencia caminan de puntillas, ¿explica el diagnóstico de autismo esta conducta? No, de hecho, un criterio diagnóstico es presentar conductas estereotipadas tales como caminar de puntillas. Una conducta no puede explicarse a si misma, aunque la enterremos entre otras y le cambiemos el nombre. No obstante, hay que destacar que el diagnóstico puede ser de gran utilidad para acceder a ciertos servicios.  
Pregunta #3
Ya que hablamos de las funciones de la conducta, ¿cree que las funciones descritas por Iwata et al. en 1982 (atención, escape, automático o tangible) son vigentes y generalizables a cualquier población?
Es importante diferenciar entre las funciones de la conducta, tales como reforzamiento positivo y negativo, y castigo positivo y negativo, y las formas que esas funciones toman. Iwata habla de reforzamiento positivo en forma de acceso a atención, reforzamiento negativo en forma de escape de demandas de realización de tareas, etc. Esas cuatro condiciones experimentales frecuentes en un análisis funcional tradicional tienen validez en problemas de conducta que frecuentemente se observan en personas con trastornos del desarrollo o discapacidad intelectual. Obviamente la conducta es un fenómeno mucho más diverso y si bien los procesos operantes son siempre los mismos las formas que pueden adquirir son muy variadas. Cuando hablamos de conducta es difícil apreciar la diversidad de fenómenos a los que nos referimos. La conducta es lenguaje, pensamiento, percepción... Hay una gran diversidad de manifestaciones que llamamos conducta y que podemos analizar desde una perspectiva funcional.  
Pregunta #4
El análisis aplicado de conducta se ha centrado desde los 80 en personas con diagnóstico de autismo, ¿cómo es posible que estemos obviando a muchas otras poblaciones que podrían beneficiarse de intervenciones conductuales?
Quizá no sea justo decir que otras poblaciones estén siendo ignoradas. Somos un grupo pequeño, solo hay unos cuantos miles de analistas de conducta en todo el mundo y probablemente más del 95% estén en EEUU donde el área esta sometida a contingencias de carácter económico que han atraído mucha gente a la certificación profesional y al mundo del autismo. Creo que esta situación es diferente fuera de EEUU donde los analistas de conducta atienden problemáticas más diversas, si bien es cierto que la mayor parte de la investigación experimental esta centrada en autismo y hay muy poca gente haciendo investigación en otras áreas, lo cual limita la diversificación de la profesión.   
Pregunta #5 
En ese caso, si creáramos una ecuación que resultase en un mayor desarrollo del análisis aplicado de conducta podríamos incluir las variables de financiación, apoyo de familias, política y certificación. ¿Hay un orden de importancia sobre qué variables trabajar primero?
Si te refieres al ámbito español, basándome en la experiencia americana, es esencial un mayor apoyo por parte de familias satisfechas que hagan presión sobre decisores sociales con el resultado final de hacer los servicios más accesibles. Una vez que la demanda existe, lo siguiente es garantizar la calidad de los servicios mediante un sistema de certificación profesional. La certificación es de gran importancia ya que crea contingencias para profesionales, entidades de formación y consumidores. Esto último en España es difícil ya que el mercado de certificación  profesional esta ocupado por colegios profesionales y las certificaciones especializadas tienen un mero carácter voluntario y no llevan asociadas contingencias económicas como si es el caso en muchos estados de EEUU.  
Pregunta #6
¿Los posibles beneficios que una sociedad obtuviese del reconocimiento y presencia del análisis aplicado de conducta merecen la pena respecto a todo el esfuerzo necesario para conseguir esa divulgación? 
En el caso del análisis aplicado a la conducta, existen miles de estudios que muestran que es una tecnología eficaz para el tratamiento de problemas de conducta, trastornos del desarrollo, hiperactividad, aplicaciones en educación, déficits neurológicos… Más modestamente, existe investigación también para problemas de psicopatología general en adultos, ya sea depresión, trastornos de ansiedad, trastornos psicóticos… Una proporción ínfima de la población se está beneficiando de esos servicios.  
Pregunta #7
Se ha incrementado la prevalencia del diagnóstico de Trastorno de Espectro Autista (TEA). ¿Cuáles pueden ser las razones para este incremento?
Parece que hay un incremento en el número de casos diagnosticados. Realmente sería necesario un estudio con base poblacional para obtener unos datos más fiables. Por ejemplo, en España no existe un solo estudio de prevalencia de base poblacional. Dos factores que pueden contribuir a este incremento uno sería el infradiagnóstico que ha existido tradicionalmente, y en segundo lugar el incremento en edad de los padres de aquellos posteriormente reciben el diagnóstico, que sabemos es un factor de riesgo.    
Pregunta #8
Como sabe, el organismo encargado de certificar a los profesionales de nuestro campo es la Board Analysis Certification Board (BACB). En 2023, la BACB tomará medidas que afectarán a nuestra ciencia. Entre estos cambios se incluye la certificación única de profesionales nacidos en Canadá y los Estados Unidos ¿Qué medidas está adaptando ABA España u otras organizaciones relacionadas con ABA en el mundo hispanohablante para adaptarse a este cambio?
A partir de 2022 cesará el examen de certificación para BCBA y BCaBA en español, y a partir de 2023, la certificación para nuevos aspirantes dejará de estar disponible fuera de Estados Unidos y Canadá. Hay un detalle al que no se le ha prestado mucha atención y es una pequeña puerta que la BACB ha dejado abierta. Es posible que un país solicite la continuidad de el programa de certificación de la BACB mediante una solicitud formal. España es uno de entre un puñado de  países que ha presentado dicha solicitud y que ahora mismo está siendo evaluada. Creo que es el primer estado miembro de la Unión Europea en hacerlo. Dicha solicitud ha estado liderada por ABA España con el apoyo de otros actores como SAVECC, Lovaas Foundation o Abascool.   
Pregunta #9
Si esta solicitud fuese exitosa, ¿podría cualquier hispanohablante venir a España y certificarse?
No. Cualquier hispanohablante podría venir a España y realizar una formación verificada, pero solo podría certificarse si fuese residente español, en caso de que la certificación continúe en España después de 2023, aspecto este que como digo está por ver.   
Comentarios finales
"Nos faltan modelos de servicio que sean económicamente sostenibles. Los servicios conductuales entrañan una notable complejidad por su grado de individualización. Cada cliente requiere de materiales diferentes, objetivos diferentes y una adaptación idiosincrática de los procedimientos. Se necesitan años de formación y de supervisión. Evidentemente, aquellos que han invertido en su formación quieren ser remunerados".
"El aprendizaje operante es prácticamente universal. Incluso aquellos con un gran daño cerebral conservan ciertas formas de aprendizaje operante. Es un proceso muy arraigado biológicamente".  
---

Intro:
What is applied behavior analysis? Is it an independent science? How is it different from psychology? What is the future of this science? What is its presence in the Spanish-speaking world?
These and other questions are answered by one of the greatest Spanish-speaking specialists in applied behavior analysis, Dr. Javier Virués Ortega, with whom we have had the privilege of speaking. Dr. Virués Ortega is a Ramón y Cajal researcher from the Autonomous University of Madrid, honorary associate professor at the University of Auckland (New Zealand) and president of the ABA Spain association.  
Question #1
Applied behavior analysis focuses on discrete behaviors rather than diagnostic labels or psychological constructs. Is this a key distinction?
Yes, we look at behavior as we see it. We do not resort to intervening variables such as personality constructs or diagnostic labels. Doing so would distract us from the environmental variables that actually control behavior.    
Question #2
If diagnostic labels are not a subject of interest, what is the value of a diagnosis?
It has a taxonomical value, but it is not explanatory and does not directly inform treatment. A psychiatric diagnosis classifies clusters of behaviors. A diagnosis does not imply behavior-environment relations. By contrast, ascertaining functional relations can help us modify behaviors that sometimes make up the diagnosis. This tends to confuse families who often attribute their family member's behaviors to the diagnosis. But clustering behaviors that tend to covary and giving then a name does not help explain the behavior. For example, children diagnosed with autism often tiptoe around, does the diagnosis of autism explain this behavior? No, in fact, a diagnostic criterion is the presence of stereotypical behaviors such as tiptoeing. A behavior cannot explain itself, even if we bury it among other covarying behaviors and give this cluster a name. However, a diagnosis may be very useful for families to access services.  
Question #3
Since we are talking about behavioral functions, do you think that the functions described by Iwata et al. back in 1982 (attention, escape, automatic or tangible) are valid and generalizable across clinical populations?
It is important to differentiate between behavioral functions, such as positive and negative reinforcement, and the forms these functions may take in a specific behavioral performance. Iwata speaks of positive reinforcement in the form of access to social attention, negative reinforcement in the form of escape from task demands, and so on. The four experimental test conditions you mentioned, which are common in a typical functional analysis are valid for problems behaviors often seen in people with developmental and intellectual disability. Behavior is a diverse phenomenon and, while the processes are always the same, the forms they may take are varied. When we speak of behavior it is difficult to appreciate the diversity of phenomena to which we refer: language, thought, perception…   
Question #4
Applied behavior analysis has focused since the 1980s on people diagnosed with autism. How can we possibly miss out on many other populations that could benefit from behavioral interventions?
It may not be fair to say that other populations are being ignored. We are a small group, there are only a few thousand behavioral analysts worldwide and over 95% are in the US. There are economic contingencies there that have attracted many behavior analysts to the profession and to autism in particular. The situation may be slightly different outside in Europe where some behavioral analysts often work with diverse populations. It is true that most experimental research focuses on autism and there are very few are doing research in other areas, which limits the diversification of the profession.   
Question #5
What might be the key variables to expedite the development of the profession in Spain? Funding, family support, policy, certification.  
In the Spanish context, we are missing the push from consumers satisfied with behavioral services. It is key to put pressure on social decision makers with the end goal of making services more accessible. Once the demand exists, the next step is to ensure the quality of services through a system of professional certification. Certification creates contingencies for professionals, training entities and consumers. Establishing a local certification scheme in Spain may be challenging since professional regulation is monopolized by the colegios profesionales and specialized certifications are merely voluntary and do not involve economic contingencies as is the case in many states in the United States.  
Question #6
Are the potential benefits of a wider dissemination of behavioral services worth all the effort?
There are many studies that have established a wide diversity of ABA-based interventions as effective for the treatment of behavior deficits and excesses for individuals with developmental/intellectual disability, hyperactivity, neurological deficits, among others. There are also evidence-based interventions for typically developed adults. Yet a tiny proportion of the population is benefiting from these services. As professional-scientists we should continue to push for a wider availability of services.  
Question #7
There has been an increase in the prevalence of autism spectrum disorder. What may be the reasons for this increase?
There seems to be an increase in the number of diagnosed cases. We would need population-based studies to know for sure. For example, in Spain not a single population-based prevalence study has been conducted. The reasons may be less esoteric than it is often assumed. Two factors that may contribute to this increase in prevalence are the under-diagnosis that has traditionally existed. Second, the increasing age of parenthood is a risk factor that has become widespread in recent decades.   
Question #8 
In 2023, the BACB will take actions that will affect our science. These changes include ceasing certification activities outside the US and Canada. What measures are ABA España and other organizations taking to respond to this challenge?
Beginning in 2022, the certification exam for BCBA and BCaBA will cease to be delivered in Spanish. Also, beginning in 2023, the certification will no longer be available outside the United States and Canada. The BACB is welcoming formal applications from international behavior analysts requesting that the BCBA and BCaBA credentials continue to be present in their respective countries. Spain is one of a handful of countries that has applied and the BACB is currently processing our application, which I believe is the first from a EU member state. ABA España has received support for this initiative from leading ABA actors in Spain including  SAVECC, Lovaas Foundation and Abascool.   
Question #9
If this application is successful, could any Spanish-speaking person come to Spain and get certified?
No, I believe the BACB is looking at applications on a country-by-country basis. Any Spanish speaker could take a verified course sequence form Spain (or any other country), but could only be certified if he or she is a resident in a country where the certification program is available. It remains to be seen whether Spain would be one of these countries.   
Conclusions
"In Spain we lack service models that are sustainable economically. Behavioral services can be highly complex and individualized. Each client requires different materials and goals, and an idiosyncratic adaptation of intervention procedures. Professionals require years of training and supervision. Those who have invested in their training expect to be compensated accordingly." "Operant learning is pervasive. Even those with severe brain injury or profound intellectual disability retain certain forms of operant learning. It is a deep-rooted process in our biology."