BEH 5051: Advanced Personnel Supervision and Management
BEH 5051 
Advanced Personnel Supervision and Management
PLEASE NOTE: The instructional handbooks are updated every semester. Ordering the instructional handbook in excess of 4 weeks before the semester start date may result in receiving a previous version of the handbook (i.e., containing minor differences from the current course materials).
Note to ABA Online students: This handbook is intended for students taking BEH 5051 in Spring 2023 and beyond. If you completed BEH 5051 in 2022 and are interested in purchasing a handbook matching your course content, please email info@abatechnologies.com for more information.
---
ADD: Semester 5 Bundle to your cart and save $5.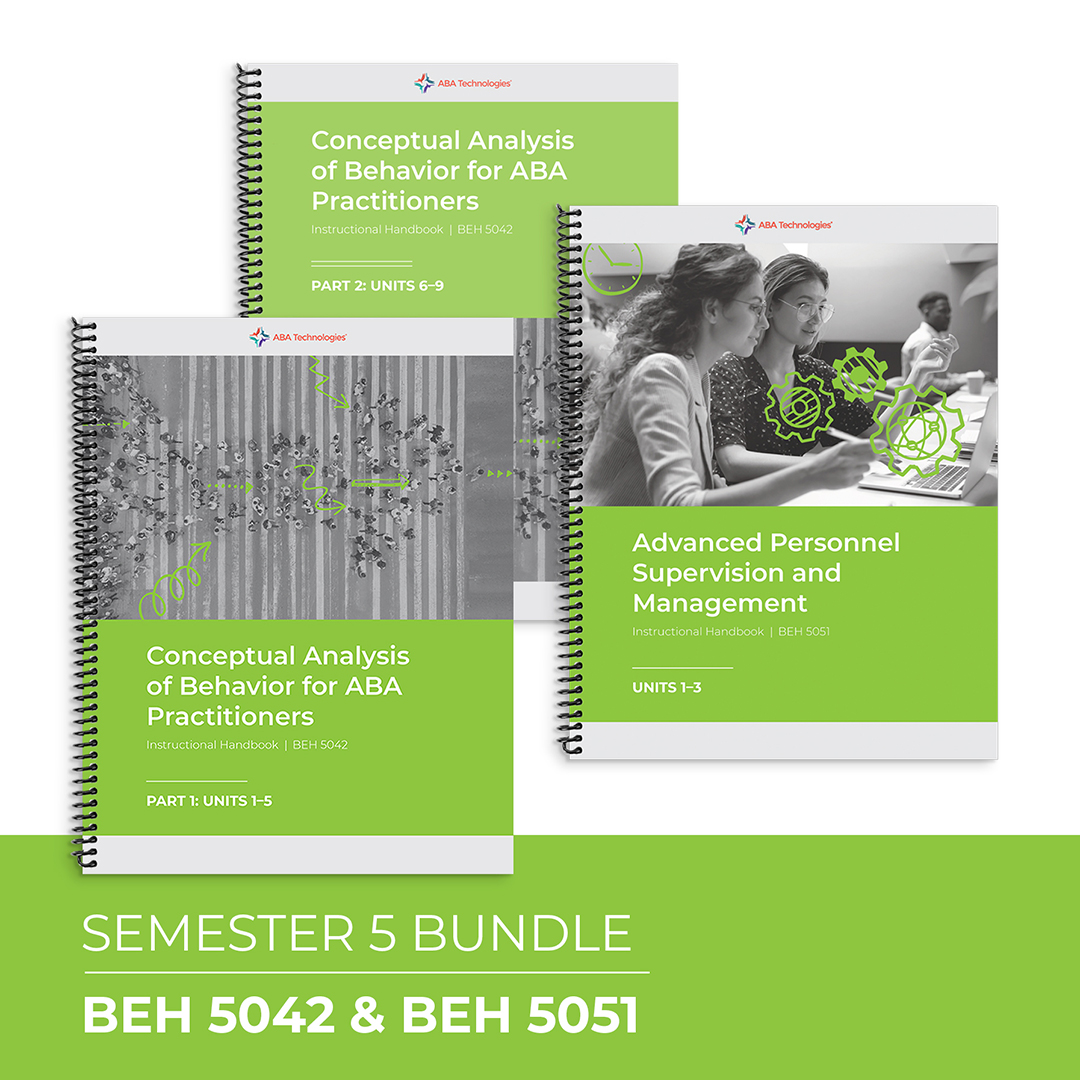 (No coupon necessary, not applicable outside US & Canada)
---
This book takes 3-5 business days to print before shipping.
Description
This Instructional Handbook covers all units (Units 1–3) of BEH 5051
***Be sure to consider the opening date of this course when deciding what shipping option to choose.***
This on-demand print item takes 3-5 business days to print before shipping.
On-Demand Print Items Cannot be Returned
Additional Information
Size
US Letter (8.5 x 11 in / 216 x 279 mm)
Printing
Color cover black and white inside pages
Binding
Black coil binding
Copyright
All Rights Reserved – Standard Copyright License
Publication Date
February 17, 2022
No Returns
On-Demand Print Items Cannot be Returned