From Boo-Hiss to Bravo
Behavior-Based Scorecards People Will Use and Like
ABOUT THE AUTHOR: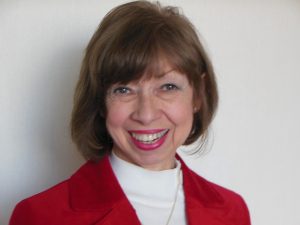 Janis Allen is the author of numerous books, including Performance Teams: Creating the Feedback Loop; I Saw What You Did & I Know Who You Are: Bloopers, Blunders, & Successes in Giving and Receiving Recognition (with Gail Snyder); and You Made My Day: Creating Co-Worker Recognition & Relationships (with Michael McCarthy)
ABOUT THE EDITOR:
Allison King earned her Ph.D. in behavior analysis at Florida Tech in 2017. She spent the majority of her graduate career conducting research and practicing in the area of organizational behavior management. She is passionate about getting creative with the science of behavior: connecting its concepts to other ideas, applying it to new areas, and using that very science to improve how we share it with the world.
This on-demand print item takes 3-5 business days to print before shipping.
Description
The typical performance appraisal is DDDD: Dreaded, Delayed, Done under Duress. Supervisors' least favorite and most procrastinated task can be transformed into an ongoing source of feedback and positive reinforcement, spearheaded by the employee.
This book is a "how-to" that includes six steps to successfully implement the performance scorecard with practical don'ts and dos for coaching and giving positive reinforcement. This book is a field guide for both supervisors and employees.
You will put its practical examples to work for you the same day, and every day!
Additional Information
| | |
| --- | --- |
| Number of pages | 134 |
| ISBN | 978-1-71673-369-7 |
| Dimensions | US Letter (8.5 x 11 in / 216 x 279 mm) paperback |
| Details | Black & white insides, color cover |
| Printing | Prints in 3-5 business days |
| No Returns | On-Demand Print Items Cannot be Returned |