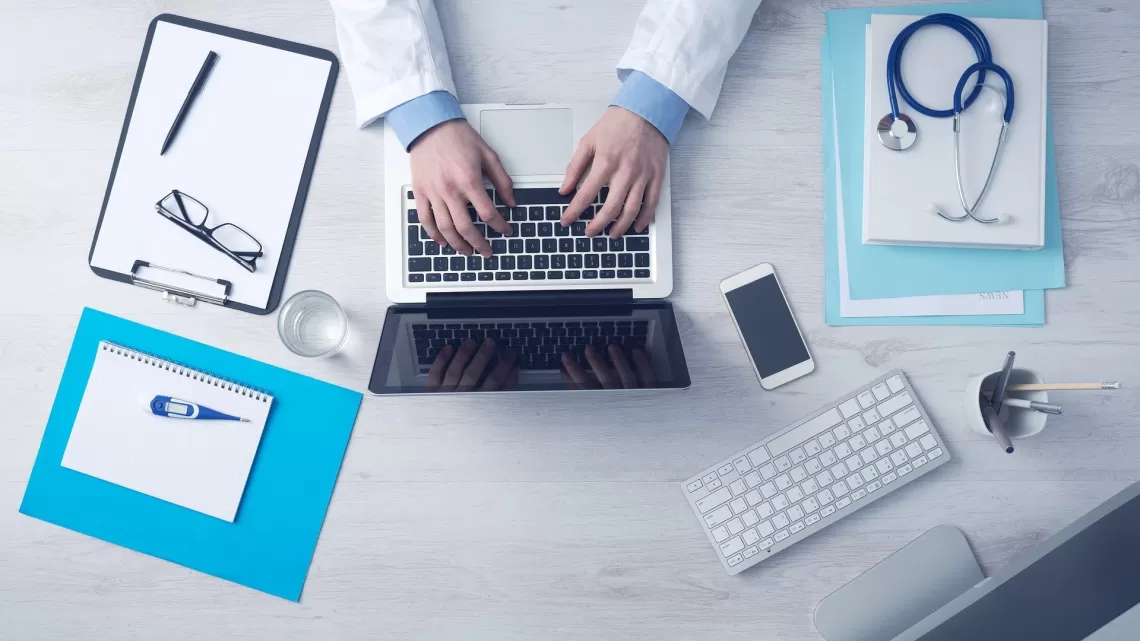 The Office: The New Age Health Hazard and How Businesses Should Attack It
Employers have much responsibility when it comes to taking care of their employees. From setting up 401K's, providing on-going training, to building a culture of excellence. While each is equally important, health programs are often missing. Our overall health fluctuates day-to-day, and if it is not taken care of, it will slowly deteriorate.
A coach once told me, "Think about healthy you are right now if you do not do anything for the rest of your life, today is the healthiest you will ever be!" Strong words, but my coach's words drove the point home. We need to be purposeful and proactive about our health. Applying this lesson to the workplace is humbling as well—employee health will continually worsen unless we do something about it!
Recent Health Statistics
Health is becoming a more important variable to address every day. Our health is a result of many variables such as quality sleep, physical activity, and diet. While sleep and diet are beyond the employer's control, employee physical activity and the environment they work in are.
In yet another gloomy health report, experts calculated how much physical inactivity costs the world. Physical inactivity cost $67.5 billion dollars in 2013 (Ding, 2016). A conservative estimate pegs the cost of physical inactivity at nearly $250 Billion dollars since 2013! And because office workers spend the majority of their day at work, and sitting (Parry & Straker, 2013), getting employees moving is critical!
Described another way: fixing employee health costs a fortune when they are not active enough.
As a business owner or employee, there are several questions to answer. How is health measured at work? What percent of staff are considered healthy or unhealthy? Am I as healthy as I want to be? And most importantly, do daily work demands offer the healthiest alternative?
These questions matter because a healthy and productive workforce go hand-in-hand. Healthy employees miss less work and are more productive (Gubler, 2016)
A recent survey conducted by the American Psychological Association (APA) linked important health issues in the workplace. These findings (APA, 2016) included:
Only 1/3 of American workers regularly participate in employer-offered wellness programs

33% of employees feel tense or stressed

Only 41% reported their employers help staff develop and maintain a healthy lifestyle

Only 4 in 10 employees say senior leaders are involved in health initiatives
The data above describe how much there is to improve, and the level of company involvement.
Business Size Matters
Business success depends on many variables. Products, services, innovation, and capturing market share to name a few. However, a business cannot succeed without its employees. Employees are the heart of a company and their health should be supported physically, mentally, and emotionally.
Often, worksite wellness programs deliver this support. Supporting employee health appears to be a function of organization size. The larger the business, the increased likelihood of a wellness program:
| | |
| --- | --- |
| Business Size (no. of employees) | % with Wellness Programs |
| 50-100 | 39% |
| 101-1,000 | 62% |
| 1,000-10,000 | 85% |
| 10,001-50,000 | 86% |
| 50,001 or more | 91% |
Larger businesses have budgets that can offer employees more health options such as better health insurance benefits, conducting health screenings, offering health challenges, outfitting company headquarters with a gym, and providing regular health seminars.
Small businesses (of less than 50 employees) were not represented in the data above, but his trend indicates that small businesses are less likely to have a wellness program. For example, in the United Kingdom, small businesses comprise 99% of business, yet few offer some sort of wellness program (Williams & Snow, 2012).
Why Measure Health at Work?
Addressing health risks in the workplace is important because we spend much of our adult lives at work. Our bodies are with us no matter if we are early, on-time, or late to work. Health never takes a day off. Health researchers are painting a story for us to see. The modern workplace is a harsh environment to work in. The prototypical office environment can produce musculoskeletal symptoms, low back pain, and a become a risk factor for a myriad of health problems such as obesity, diabetes, and certain forms of cancers (Biswas, 2015).
Well, you may be thinking, but my office is cannot be that bad. Or can it? After all, the building is brand new, has a fresh coat of eco-friendly paint, and you can even smell the filtered air. Oh, and the new water fountain, the drinking water is fantastic!
Sure, our modern work environments come with many more bells and whistles, but that is not everything...
Consider what you may call a harsh environment to work in. Construction site? Sewage plant? Or, think about jobs from an earlier time period. Why did we remove asbestos and lead paint from walls? Why do many bars and restaurants ban smoking? Why was the "canary in a coal mine" used?
The common thread is the change in the environment. Asbestos was removed. Smoking banned. And air quality fixed. Large environmental changes (antecedent manipulation) produced a significant health benefit in entire industries.
How to Address Health Risks Today?
The cost of modern computing has led to the development of standing desk, walking meetings, and yoga breaks. These are great and necessary solutions. Even if a few are fads, some activity needs to stay. Our bodies are designed to move, not meant to be stationary (Levine, 2014). We need to constantly fix, train, unwind and appreciate our physical bodies. By not doing so, we set ourselves up for modern-day occupational health hazards mentioned earlier: low-back pain, carpal tunnel, and a sore neck.
Just like using safer paint and banning smoking, the modern workplace contains health hazards that need to be addressed. If they are not, then the health of employees will be sacrificed as a consequence.
Enter behavior analysis.
Behavior analysis affords consultants the ability to analyze which environmental variables increase or decrease the likelihood of health risks. Measurement of health indicators can provide key stakeholders and individual employees insight regarding how the working environment affects one's health. Whether you are an HR professional looking to improve your wellness program, or an individual employee looking to improve your health at work, there are different ways to begin measuring health at work —at the organizational and individual level.
Ways to measure health at the organization level:
Number of events that the organization hosts

% Employees that attend health events

Number of events attended by each employee

Number

of healthy food options provided in the company kitchen or vending machine
Ways to measure health at the individual level:
Amount of water consumed

Average number of steps taken each day

Average number of stairs climbed each day

Duration of sitting time accrued each week
While these are just a sampling of health measures, other variables such as antecedents and consequences need to be considered as well. Improving your health or the health of your organization may be a difficult and long process, but these behavioral tools can assist in creating a healthier workplace.
ABA Technologies offers a continuing education course that describes how to define and treat health-related behaviors. The course Why Physical Activity Matters and What To Do About It is a primer on how to track, measure, and intervene on physical inactivity. Although this course targets physical inactivity, the content can serve as a model and can teach you how to intervene on other health-related behaviors such as diet and sleep.
Business sizes vary and so do health program offerings. The workplace will continue to evolve and so will we. Right now, health is trending in the wrong direction. Improving health in the workplace offers employers a powerful opportunity to affect this trend. Changing health can be a long process, but we can be hopeful as behavioral science offers unique solutions to measure health.