From Boo-Hiss to Bravo: Behavior-Based Scorecards People Will Use and Like
Measurement of performance and performance appraisals strike fear in the hearts of employees and supervisors alike.

At the beginning of my career, I was one of those nagging HR managers whose responsibility was to get all the supervisors and managers in our manufacturing plant to complete annual appraisals for each of their (sometimes as many as 24) employees. The supervisors and managers hated to see me coming, ignored my calls, and hid from me as best they could. I didn't enjoy being the chaser any more than they enjoyed being the chased.

As Dr. Aubrey Daniels wrote in his book Oops! 13 Management Practices that Waste Time and Money (and What to Do Instead), "I have said often, and only somewhat facetiously, that the best way to double the effectiveness of the typical annual performance appraisal is to do it only every two years."

The typical performance appraisal is D.D.D.D.—Dreaded, Delayed, and Done under Duress.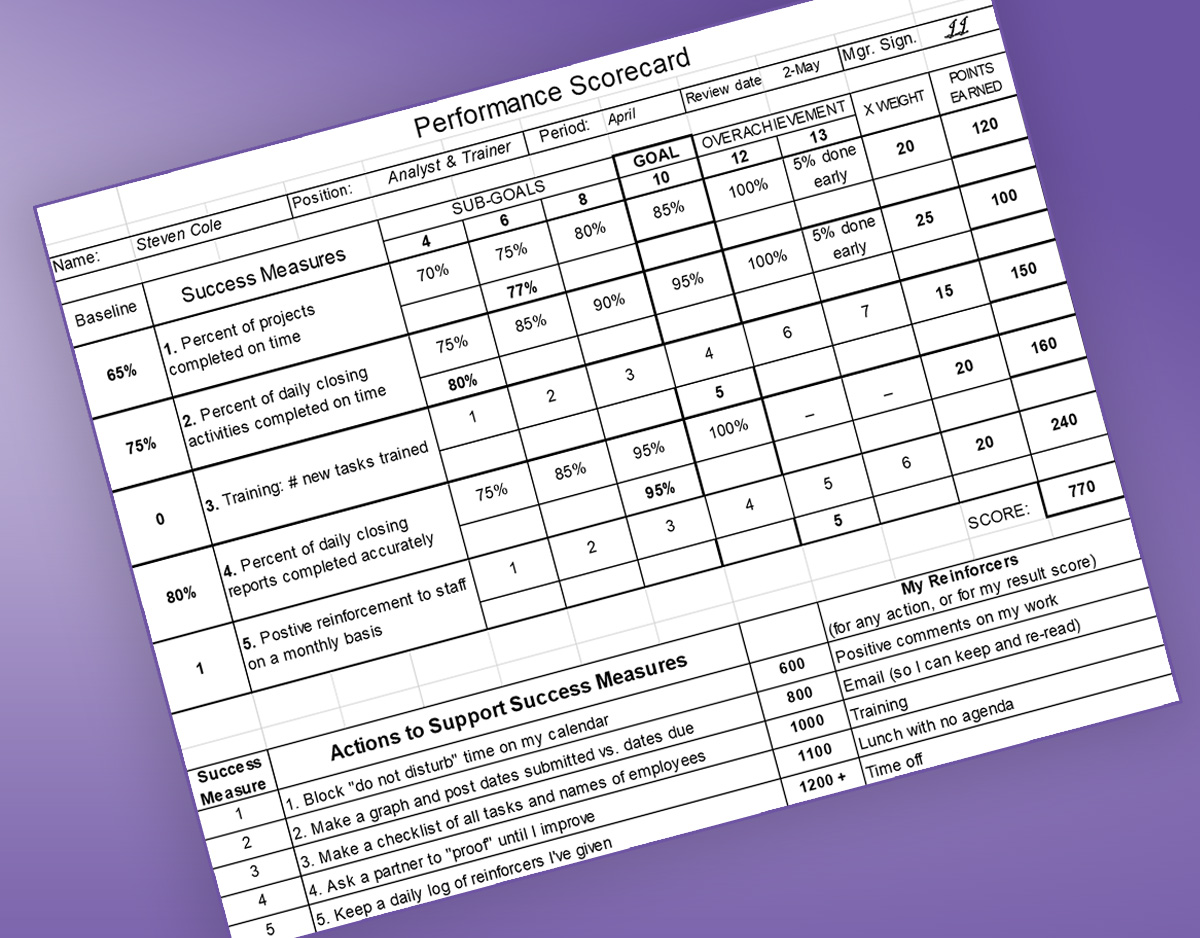 Many supervisors' most procrastinated task can be converted into an ongoing source of feedback and positive reinforcement (and spearheaded by the employee) using the Performance Scorecard. What is the scorecard?
It's a one-page measurement tool of the 5 highest-priority goals for an individual.

It's personalized for each employee.

It's co-created by the supervisor and employee, with the supervisor showing the employee her own scorecard as an example (makes the process easier). 

It creates clear communication and teamwork between supervisor and employee.

It's scored by the employee and brought to his supervisor each month (so there are no end-of-quarter or end-of-year surprises). The employee puts review dates on the calendars.

It's 100% objective, with no subjective, wishy-washy terms like "meets expectations" or "needs improvement."

It includes a list of specific, personalized ways the supervisor can deliver positive reinforcement to that employee.

In other words, a Performance Scorecard is OWNED by each employee (not a cookie-cutter form) and includes positive reinforcement for each step of creating as well as scoring performance every month thereafter.

You and your employees can switch from "Boo-Hiss" to "Bravo" when you use the Performance Scorecard.  
---
Curious? Learn more in the course "Performance Scorecards: Design, Implementation, and Reinforcement." In a bonus section, you will also learn coaching and reinforcement skills Dos & Don'ts that apply to all behavior, not just the scorecard. 
Look forward to seeing you there! 
Janis Allen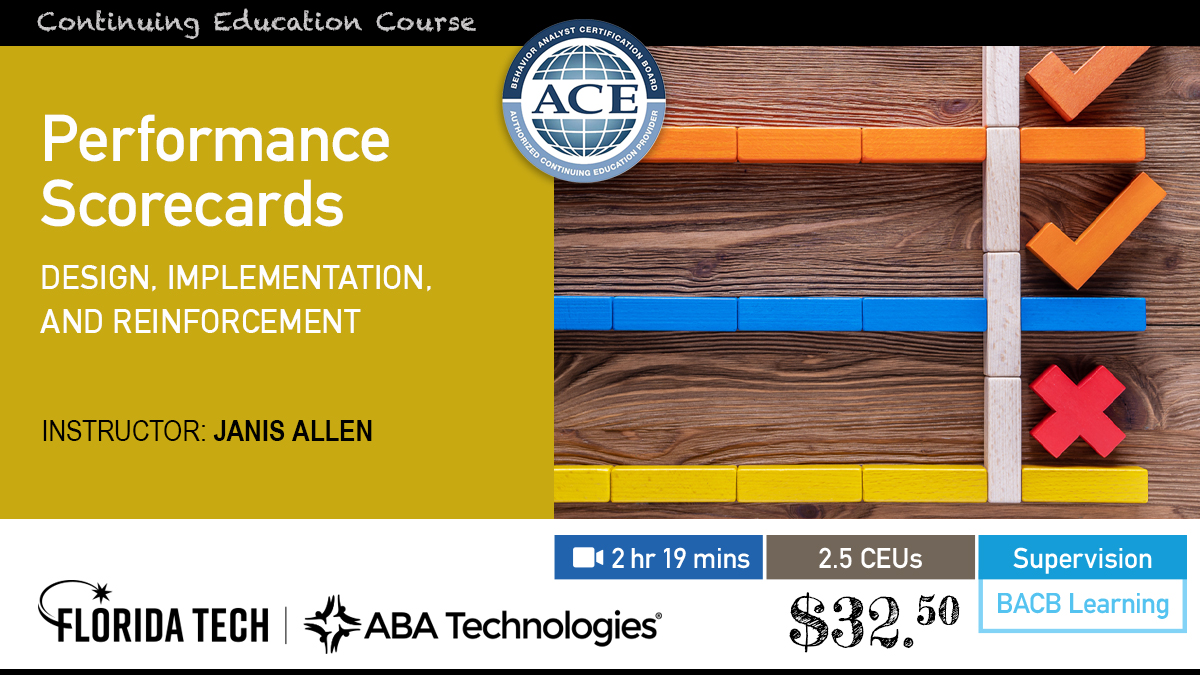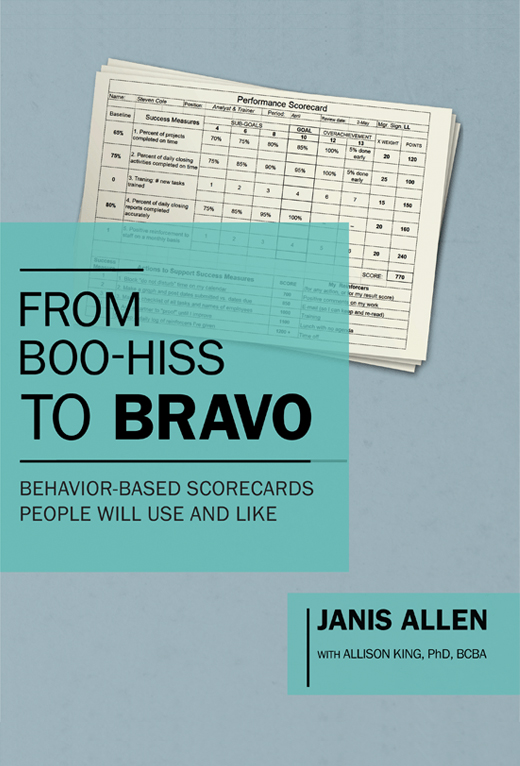 ---
It's a friendly how-to with a 6-step guide to creating and implementing scorecards

Uses behavior-based with tools that apply to all aspects of supervision and leadership

Includes many case studies and examples that are relevant to manufacturing, service businesses, government organizations, and non-profits