Bloggers: Shauna Costello, MA, BCBA & Allison King, Ph.D., BCBA-D
Professionals from many industries are on a rotating cycle of obtaining Continuing Education Units (CEUs). As behavior analysts, we currently must renew our certification every two years by gaining a number of BACB CEUs—either 20 for BCaBAs or 32 for BCBAs. It is true that many professionals often get preoccupied with the day-to-day tasks in front of them: the tasks that have more immediate consequences. If they do not have time to attend conferences, they often end up trying to accrue most, or all, of their required CEUs immediately before the due date to renew their certification (fixed-interval pattern of responding, anyone?). In other words, pursuing events or courses for continuing education becomes a reactive process due to an approaching deadline, rather than a proactive one. When continuing education is done this way, it can start to feel like an annoying, monotonous task. But, it doesn't have to be this way.
Our Challenge to You
First, for what topics are you taking CE courses? Do you ever look at the course objectives prior to selecting the course? Are you taking them just because you HAVE to or are you taking them for the reason the BACB proposes? SAY WHAT?! You don't actually know what the BACB says about CEs?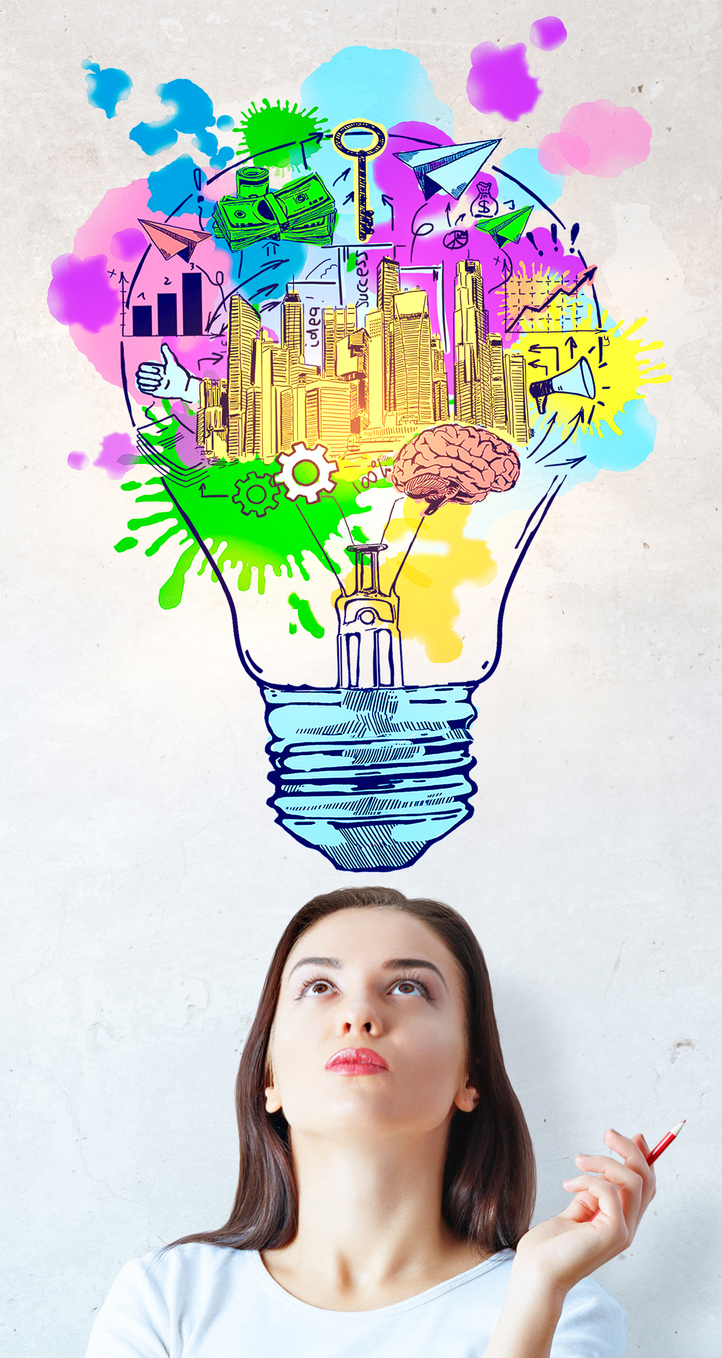 According to the BACB, "The purpose of the BACB's Continuing Education (CE) requirements is to ensure that all certificants engage in activities that will expand and maintain their behavior-analytic skills." (BACB, n.d.) The main takeaway from that is to expand and maintain your knowledge base. This means that along with maintaining what you already know, you should be exploring ways to expand your knowledge and challenge yourself.

For example, if you work in the field of education, OBM, developmental disabilities, verbal behavior, higher education, et cetera, it is pertinent that you stay up to date on the current research and issues in that area. This should take up approximately half of your CEs (ethics included). The other half should consist of topics of which you have little to no knowledge. This goes for other fields as well!

Now, here is a challenge to our fellow BC(a)BAs: Go challenge yourself and expand your repertoire! When was the last time you really dug deep and pushed yourself into research or a topic that was not directly related to the area or project you are currently working on?

As behavior analysts, we are solvers of problems that involve behavior. With our understanding of contingencies, we are darned good at it, too. However, this doesn't mean that we will always recognize and challenge contingencies that are restricting our growth and success. (Do as I say, not as I do, right?) In fact, even with our training, we are sometimes the ones who actually design contingencies that restrict our own growth and success. For example, we may become so comfortable with our ways of thinking, or the specific settings and problems with which we work, that we avoid (or even punish) the behavior of others that challenge us to try something new. With how rapidly our world is changing, in the 21st century, new problems arise and then evolve into more complex and wicked problems every day. We should always challenge ourselves to practice new ways of thinking and experiment with creative approaches to problems. Consider Steve Jobs' advice. He said, "Creativity is just connecting things," and one way to start connecting things that may lead to innovative problem-solving is by pursuing diverse interests (Doepker, 2017). If you Google "Steve Jobs, Creativity," you will find several pages of articles and videos that attribute Jobs' success to his ability to solve problems with his "creative and innovative thinking."

Furthermore, DEMAND NEW TOPICS & RESEARCH! Signing up for these courses can be fun, but these new and interesting topics do not magically appear. Research and CE course development is a supply-and-demand process, like any other business; the array of online topics can be limited, but it does not have to be.
How To Get CEUs
Conferences are one way to get CEs. The Association for Applied Behavior Analysis International (ABAI) offers a wonderful website that lists conferences in and out of the United States (ABAI, n.d.).

Depending on the conference, the price for CEs will vary. Some have a flat fee and others have a pay-per-unit model. You cannot choose the types of presentations that the conference board is approving, but you can decide which presentations to attend. Try new topics! It is also OK to go to a presentation even if you do not know anyone (i.e. your friends are not going). Conferences are a great way to learn about the current research our field is producing! Many have not yet been published and others will not be published. So, explore!

For most of us, though, we get many of our CEs through the ample amount of online CE companies. As you may have found, not all companies are created equal. When looking for courses, you should be looking for reputable providers. The provider is the person or organization that is approved by the BACB to offer CEUs to BCBAs. You can check whether they are BACB-approved by going to this link. When it comes to selecting specific course topics, check whether the presenter practices and/or produces research in the area about which he or she is speaking. You might consider searching for some of their publications and presentations, as well as checking the CE provider's website for the speaker's bio or CV.
Check These Out!
No matter what your main focus of study, start gathering new dots to connect and cultivate your innovative thinking by checking out the following courses:
Behavioral Approaches for Designing Instruction (BEHP 1212)
Education is a Public Health Problem: How Behavior Analysis Can Help (BEHP 1211)
The Ethics of Replacing Free Will with Behavioral Science (BEHP 1206)
Ethics in the Real World (BEHP1205)
Why Physical Activity Matters and What to do About it? (BEHP 1151)
The Wisdom Factor (BEHP 1197)
Forensic Matters: Shark Infested Waters (BEHP 1104)
Remember This . . .
Half of your CE courses should be taken with the purpose of ensuring that you are staying up to date and improving your skills in your current area of practice, but the other half should be related to topics that are more novel to you.
---
REFERENCES:
Association for Behavior Analysis International. (n.d.). Calendar of Upcoming Events. Retrieved from https://www.abainternational.org/constituents/chapters/conference-calendar.aspx
Behavior Analysis Certification Board. (n.d.). Continuing Education.  Retrieved from https://www.bacb.com/maintain/continuing-education/
Doepker, D. (2017). Steve Jobs systematically cultivated his creativity. You can too. Entrepreneur. Retrieved from https://www.entrepreneur.com/article/297167