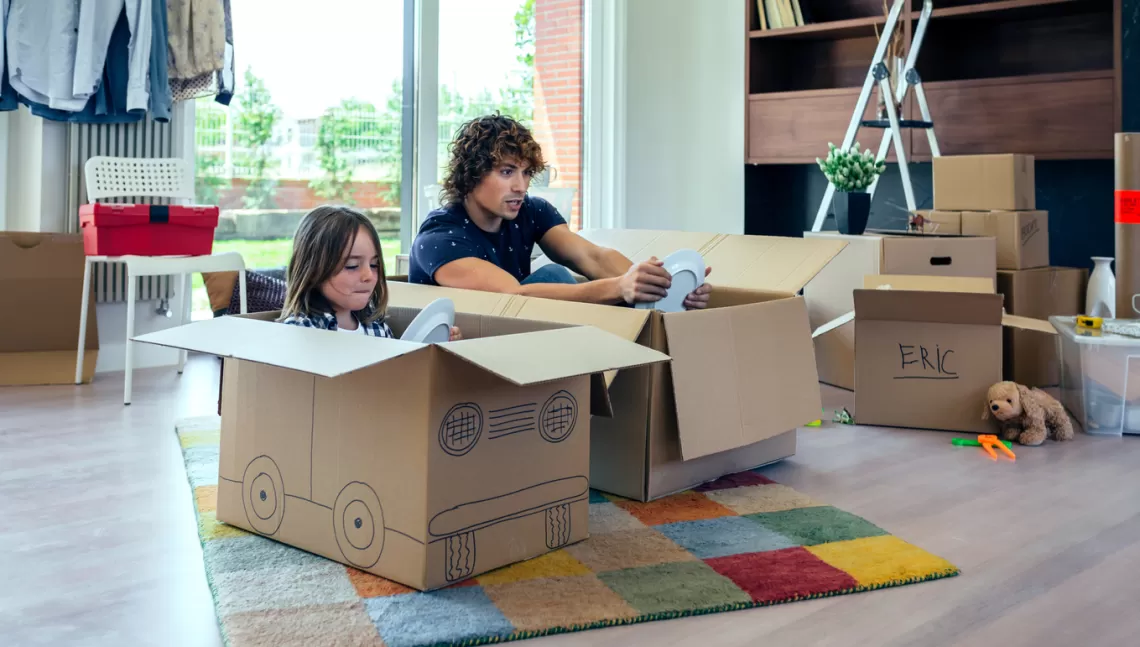 Learning Through Play: A New CE Offering
Pretend and imaginative play activities, like playing house and traveling in cardboard box spaceships, enrich cognitive and social development. Decades of research point to its impact and importance. Even researchers who arrive at contradictory conclusions about the benefits of play acknowledge it as a catalyst for expanding expressive language and social skills.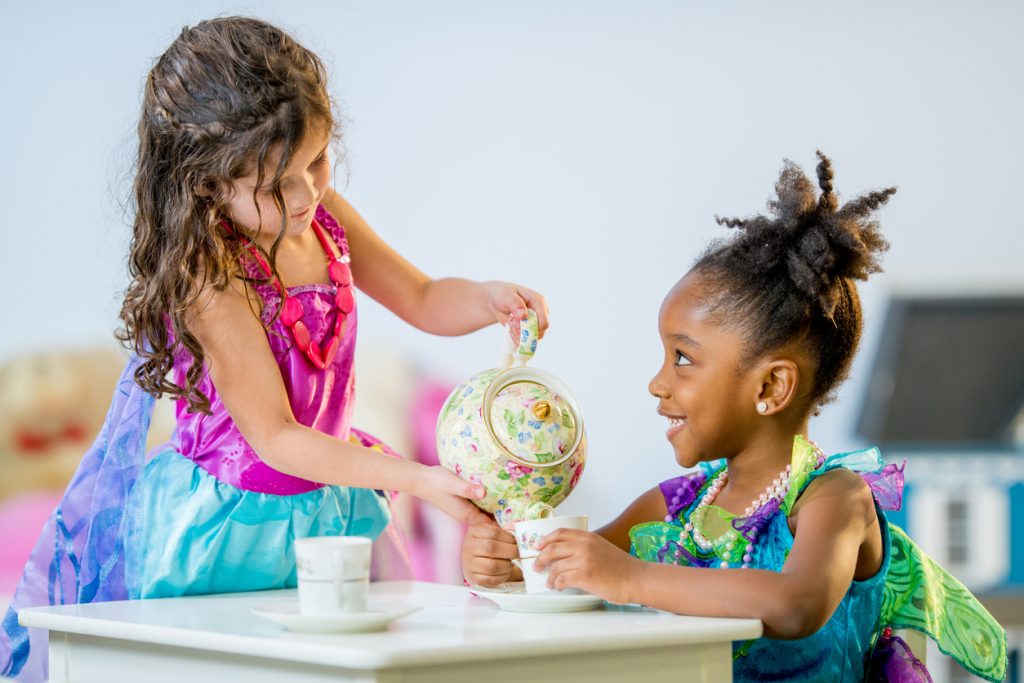 Though the need for imaginative play is well established, policymakers and schools are mainly fixated on the drive to "ready" children for college and beyond. It's a push that starts in kindergarten, where academic skill-building often crowds out time for play and the freedom to simply be. Then, many children don't have much time to play outside of school hours. 

Their parents work and enroll them in after-school quasi-academic settings, or they believe enrichment--arts, sports, foreign language, test prep—is a critical pathway in the race to … wherever. And when children are not in school or after-school activities, they are usually logging way too much time on digital devices, which carries its own list of negatives.

Plain and simple: Children need to play, and they need to interact with physical objects and people in their environments. It's good for their brains, it's good for their behavioral repertoires.

Play comes easily to most children, too. They don't need instruction on how to play. Give them some pots and pans, a few stuffed animals, paper and pencils, and off they go. It's one of those blessed times when less parenting is best, or rather when all that is needed is the time and space for children to do what comes naturally to them. But not all children have that time or these play skills. For a variety of reasons, children can lack the repertoires involved in pretending, imagining, and creating exciting new worlds out of familiar objects.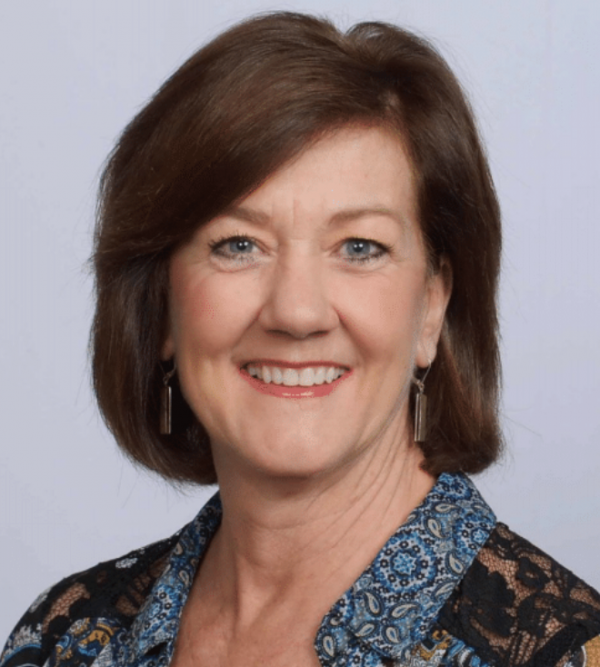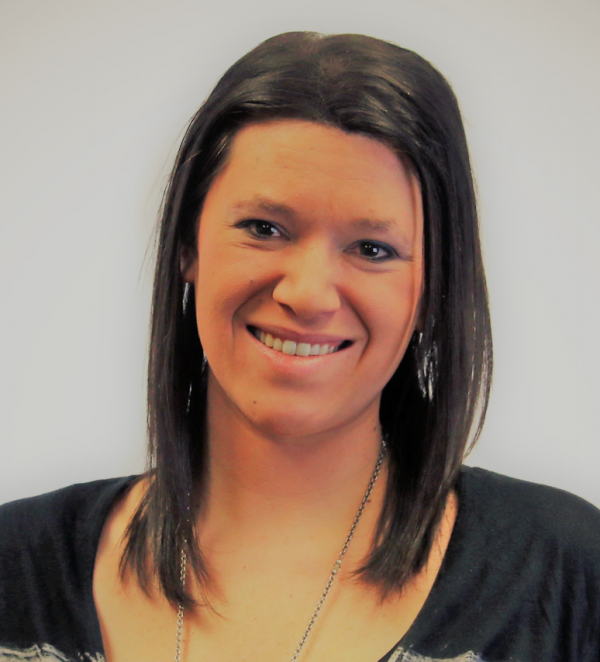 Enter Nancy Champlin and Melissa Schissler of ACI Learning Centers. They are master playologists, behavior analysts who spend their time researching and practicing the details of teaching play. Their specialty is children who do not pick up play-centered behaviors from observational learning or experiences with people and objects in their natural environment. Champlin and Schissler's work goes beyond the lexicon of developmental psychology ("cooperative," "parallel play," "onlooker," etc.) to include curricula for teaching play across the developmental continuum, materials for encouraging it, and assessments.

Since 2002, ACI Learning Centers have emphasized the importance of programming play instruction for children with autism and others who lack imaginative/pretend play skills. In their five offices in Kansas, Oklahoma, Texas, and Colorado, ACI uses their Pretend Play and Language Assessment and Curriculum (PPLAC), play schemas, and specially engineered playrooms to offer the necessary practice for children to build critical play and learning skills.
---
ACI PlayTubs™ Veterinary Office and Birthday Party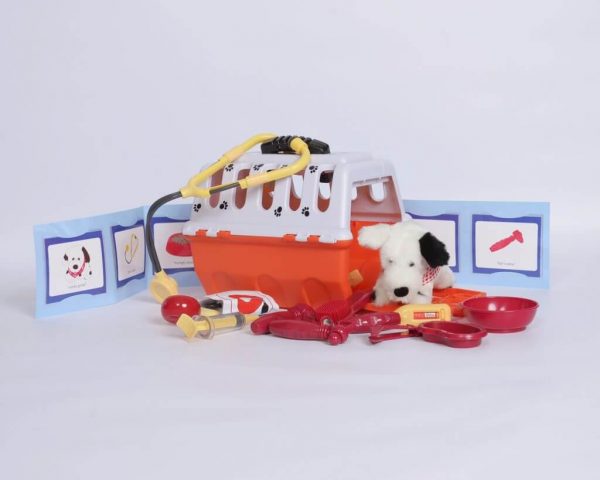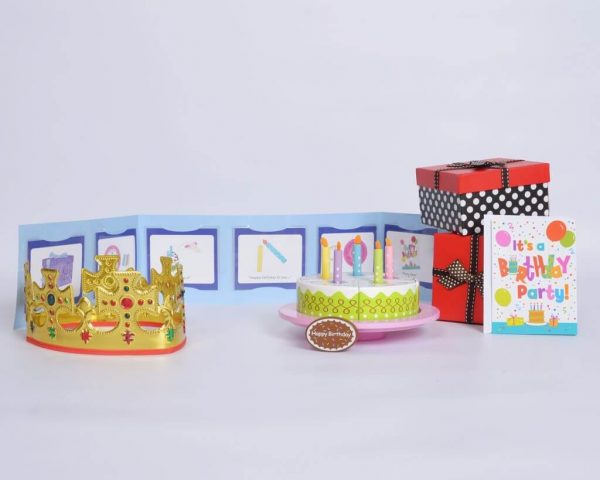 Champlin and Schissler have recently made the PPLAC and their PlayTubs™—five different kits of toys and materials for pretending scenarios—available to professionals who want to systematize their interventions with children and get back into the business of shaping behavior. These materials accompany Champlin and Schissler's new two-part CE course offered through ABA Technologies and Florida Tech's Continuing Education. In this BACB-approved series, professionals will learn about pretend and sociodramatic play research, interventions, and how to implement the PPLAC. Learn more and register below.
---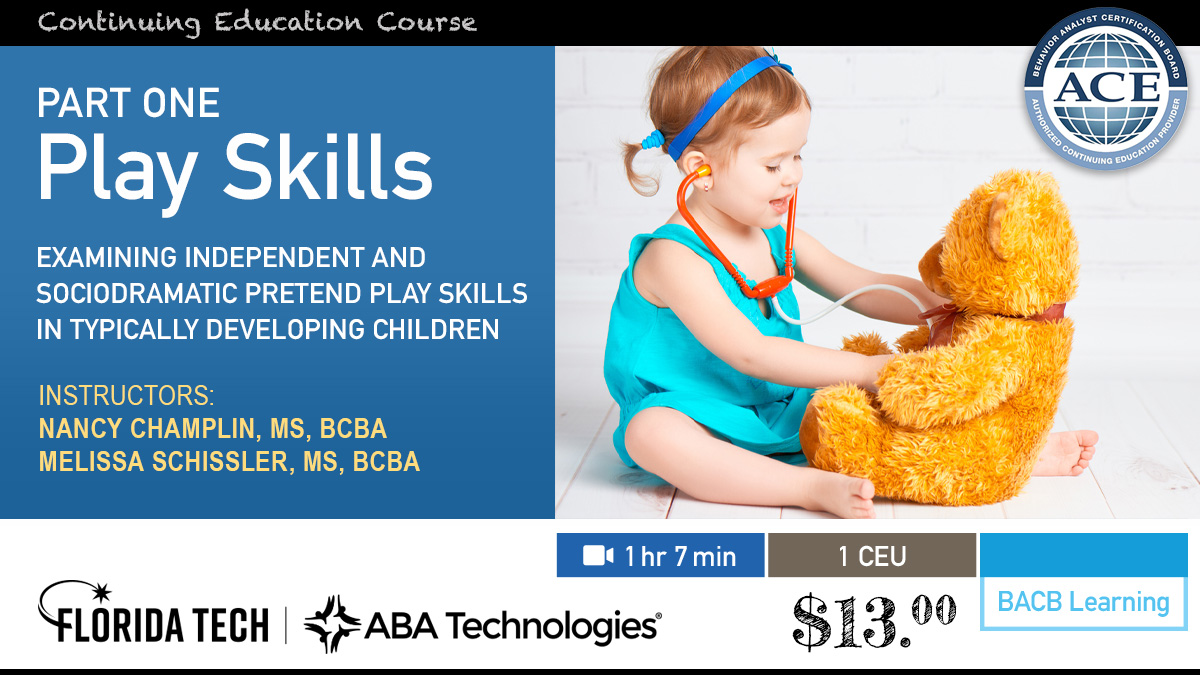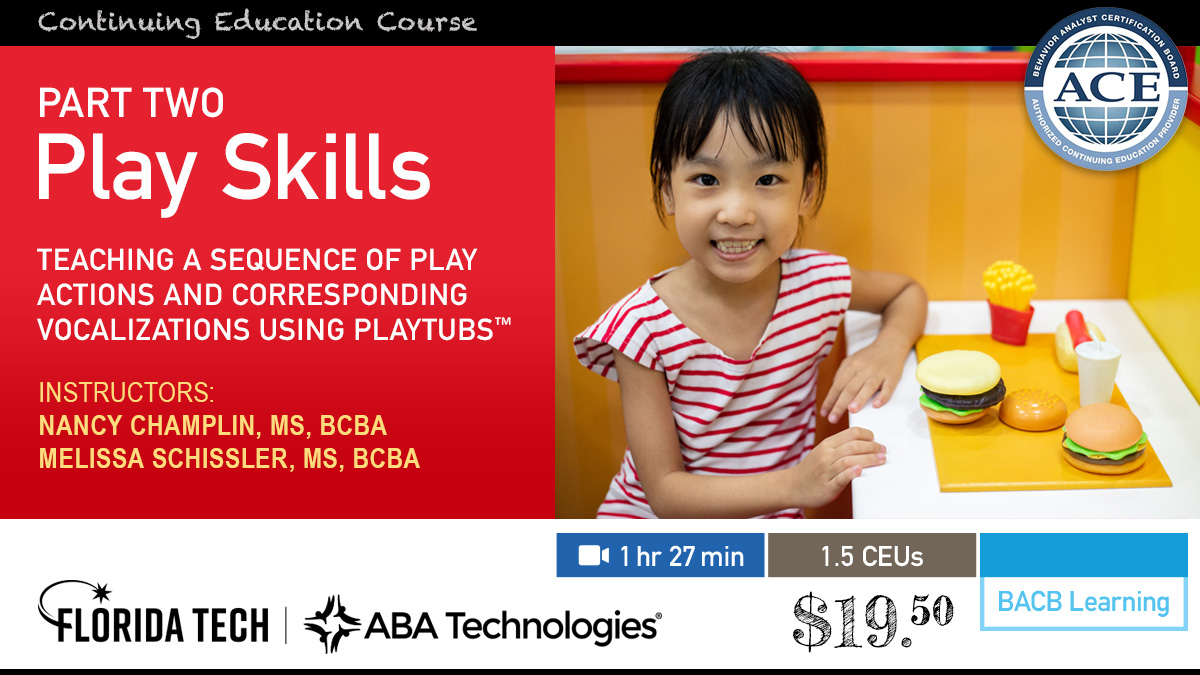 ---