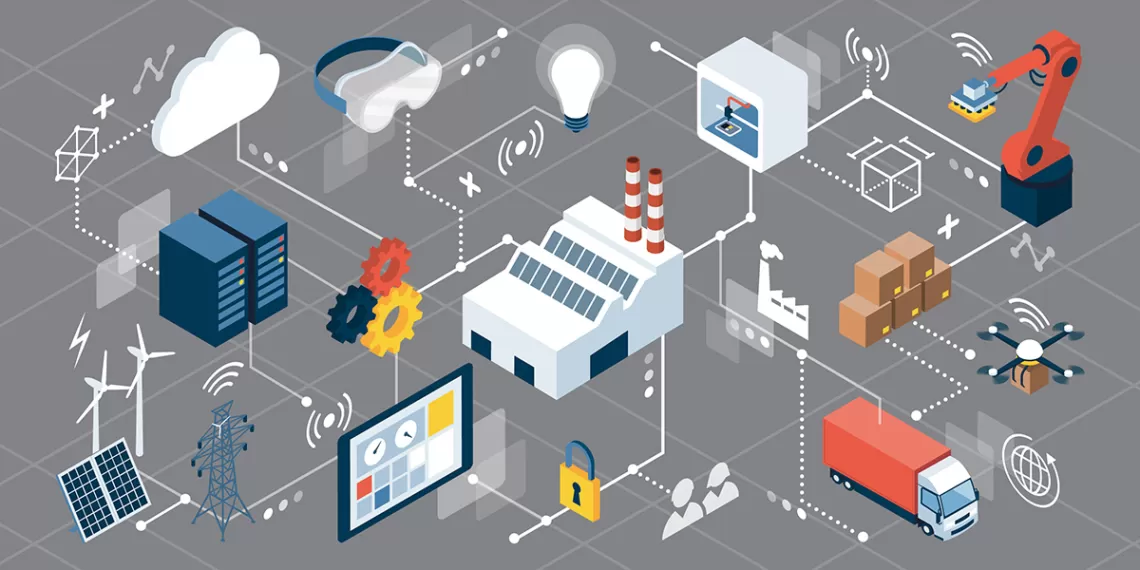 Behavioral Systems Analysis: OBM Series
Part 4 of 7
The COVID-19 pandemic is forcing many businesses to make rapid changes. Organizational success heavily relies on how businesses are able to adapt their technology, marketing strategies, leadership roles, and products and services to meet changing market demands. The companies that emerge on top of the competition will be those that understand the complexities involved with organizational change and that then implement systematic strategies. Behavioral Systems Analysis (BSA) provides a comprehensive approach to ensuring that organizational changes translate to sustainable business results.
The BSA Approach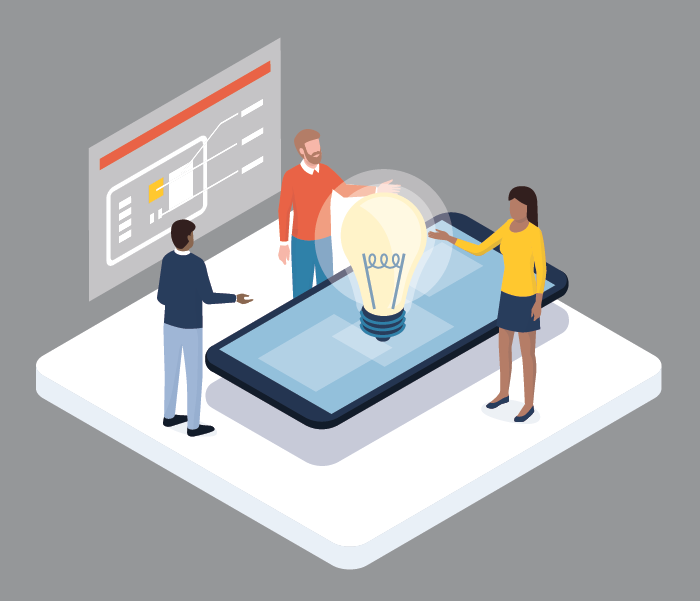 BSA starts by recognizing organizations as adaptive systems made up of interrelated parts (McGee, 2007). Any changes in one part of the organization will impact the other parts and the company overall. The only way to adapt cohesively is to identify which parts of the organization are most heavily affected by change and then analyzing how each part of the organization works together. Understanding these interrelations is a complex process, so BSA involves breaking down organizations into three levels of analysis to provide a clear picture of how a company operates. 

Even though each level focuses on different organizational variables, a key goal of BSA is to achieve organizational alignment. Organizational alignment occurs when the goals and strategies of each level contribute to common goals rather than individual goals. When each level is on the same page, organization-wide change can be achieved efficiently. The rest of this blog will describe three tips for promoting alignment at each of the three levels of BSA. (Note: Promoting organizational alignment is just one small piece of the BSA puzzle.) 
BSA experts use many other procedures to achieve comprehensive business results. (A description of the full breadth of BSA assessments and interventions is best left to the experts.)
Organizational Level: Mission Development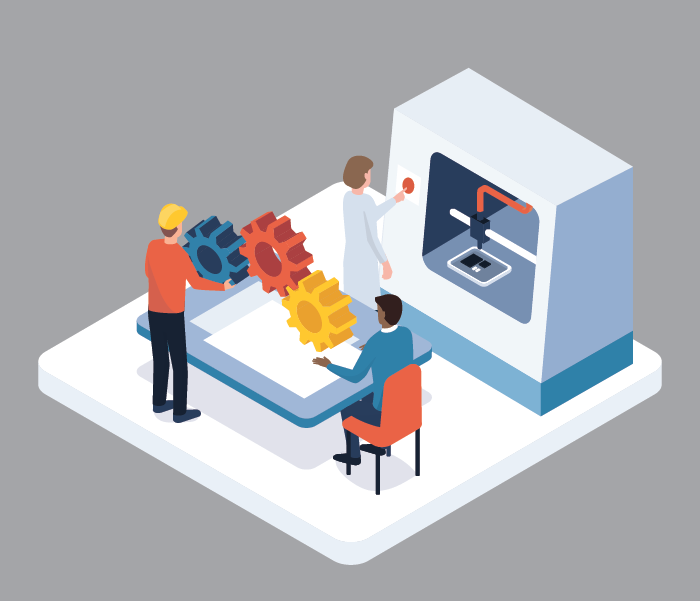 Developing a clear mission statement is the first step in promoting alignment. A mission statement is a concise description of an organization's overall purpose. A well-crafted mission statement provides direction for all other operations by describing why the organization exists, the competitive advantages, and the customers served. An understanding of this information is needed to develop process and job/performer level goals that contribute to the greater cause. Note that a mission statement involves more than just the physical products or services that the organization produces. This unfortunately was the case with Blockbuster whose mission was to provide the best "rentable home entertainment." This mission failed to consider the changes in technology and entertainment standards. As a result, the company's efforts focused on a dying service without recognizing the changing business landscape.
Process Level: Promoting Cross-Functional Processes
Most organizations consist of different departments, or functions, that each serve a role in the production process of products or services. Common functions within organizations include sales, finance, accounting, manufacturing/production, and human resources. The more functions that are involved in a process, the more inputs and outputs exchanged between them. Alignment at the process level ensures that each function of the process works collaboratively so that inputs and outputs are exchanged efficiently. This concept, called cross-functionality, holds each department accountable for the success of the process overall, not just their individual contributions. One way to promote cross-functionality is by documenting or mapping workflow procedures. Mapping out how each step in the process is connected can help each function identify how they fit into the bigger picture and develop goals that add value to the process overall.
Job/Performer Level: Managing Workplace Variables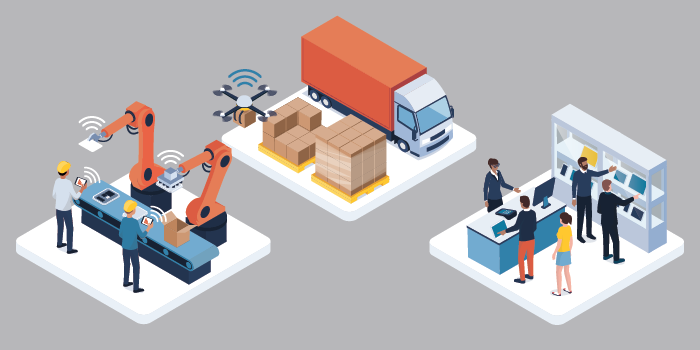 Unalignment at the organizational and process levels makes it difficult for performers to identify which behaviors they need to engage in to meet expectations. If the organizational mission is quality, but the process-level goals are all about speed, which should an individual performer prioritize? In Organizational Behavior Management (OBM) this is called competing contingencies: when workplace expectations support conflicting behaviors. To promote alignment at the job/performer level, BSA experts start by identifying the workplace variables that are influencing performance. Then, these variables are rearranged to tip the scale in the direction of the behaviors that add the most value to the organization. Clarifying job roles, providing training and development support, and delivering performance feedback are all procedures that can be used to make sure employees know exactly what to do and how to do it. For more information on how to rearrange workplace variables to maximize performance, check out our blog on Performance Management (PM).
Adding Value Through BSA
A systematic approach to change management is just one way that BSA practitioners bring value to organizations. Students and young professionals who develop BSA skill repertoires through coursework and supervised experience can help organizations solve all sorts of problems. As the business landscape becomes increasingly unpredictable, the demand for BSA related skills has never been greater. For those pursuing a career in BSA, the job titles and requirements provided in the table below might be a good place to start your career search.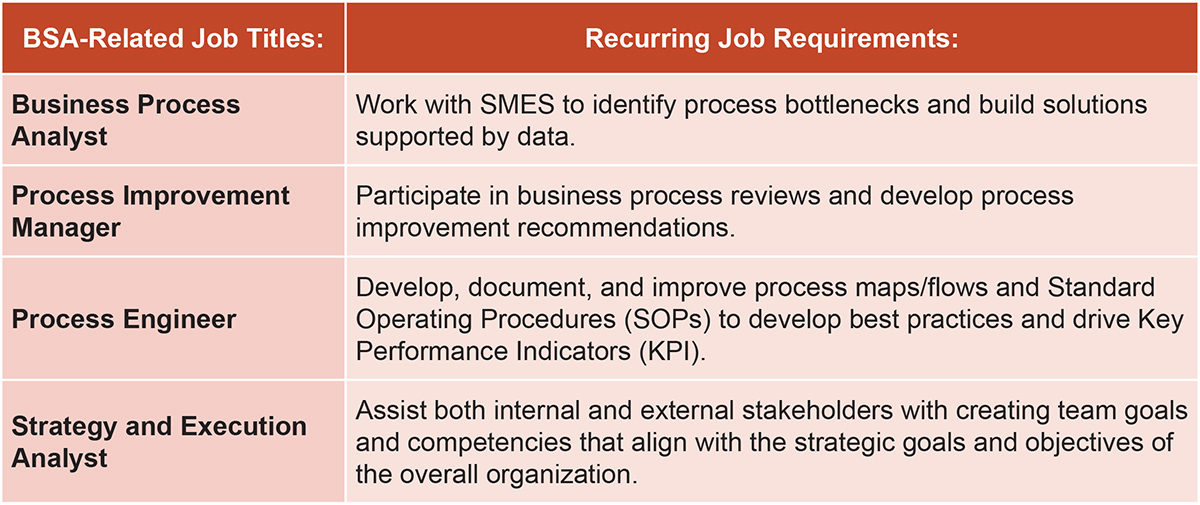 References
McGee, H. M. (2007). An introduction to behavioral systems analysis for OBMers and non OBMers alike. OBM Network Newsletter, 21(2). 
---