The Lift 006 | The Benefits of Learning from Experts and Self-Managing Development with Dr. John Austin
The Podcast
An ABA Technologies Academy Podcast
 1.0 BACB, 1 Supervision
Price: $15.00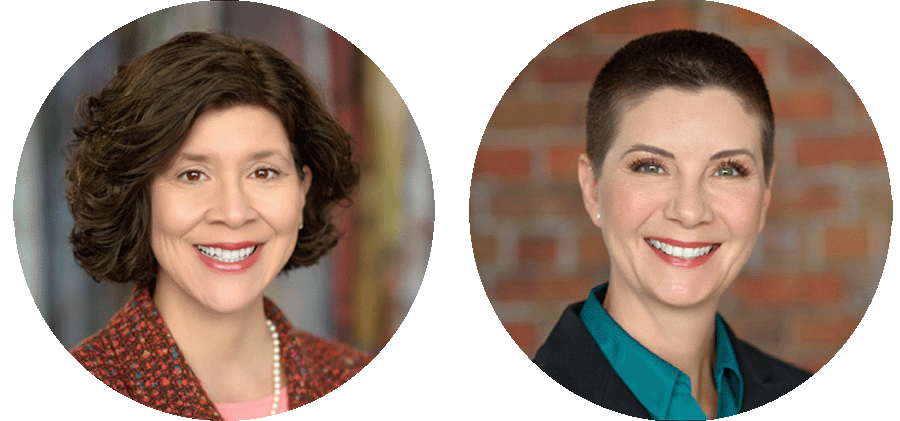 Tyra P. Sellers, JD, PhD, BCBA-D
This podcast describes the content in Chapter 6 The Benefits of Learning from Experts and Self-Managing. The content covers the importance of teaching trainees and supervisees the skills needed to take an active role in managing their professional development throughout their careers. This involves teaching individuals to engage in effective observational learning, self-observation, and self-management. The podcast focuses on discussing the associated risks of failing to develop these repertoires and practical strategies for teaching them. This content also reviews the benefits of accessing a community of practice and some tips for accessing one for continued growth throughout one's career.
Learning Objectives:
Listeners will be able to describe the general components of effective observational learning and the risk of not taking a purposeful approach to teaching this skill.

Listeners will be able to identify the purpose and components of self-management.
Attendees will be able to describe what a community of practice is, and why it is beneficial for continued professional growth.
The Book
The book focuses on the importance of strong relationships and teaching higher-order skills throughout any supervisory endeavor. The authors provide a conceptually sound set of supervision practices that will guide the actions of those who aspire to become better supervisors or mentors at any point in their careers.
TRANSCRIPT
Dr. Tyra Sellers (00:16):
Hi, everybody. Welcome to The Lift. This is Tyra Sellers..
Dr. Linda LeBlanc (00:20):
And Linda LeBlanc.
Dr. Tyra Sellers (00:22):
Yay! We're here today to talk about Chapter 6: The benefits from learning from experts and self-managing development. I'm really excited, because we have, as usual, a special guest and today our special guest is Dr. John Austin. He got his PhD in cognitive and behavioral sciences from Florida State University, a bachelors in psychology and philosophy (me too, John) from the University of Notre Dame. He is a former professor of psychology in industrial organizational "slash" OBM at Western Michigan University. He is the founder and CEO of Reaching Results which is a consulting company that focuses to help folks and companies improve safety, leadership skills, management. John, welcome.
Dr. John Austin (01:12):
Yeah. Thanks for having me. I am so excited to be with my two good friends here today to talk shop and to geek out a little bit. It's gonna be great.
Dr. Tyra Sellers (01:21):
Yay.
Dr. Linda LeBlanc (01:22):
You're in the right place for that. [Laughing]
Dr. Tyra Sellers (01:23):
I'm excited to learn a little bit about what's kind of happening in your world these days. I hear from Linda that you are working on a book and some other exciting stuff. Why don't you tell us about it?
Dr. John Austin (01:38):
Yeah, thanks. The book that I'm working on right now is a leadership book for leaders in ABA, specifically. I'll be speaking at some conferences next year where I'm laying out this model of leadership and talking about the book. It should be out springtime or so next year. The idea here is that... I'll give you high level overview... I think that behavior analysts are really good at changing behavior, but we're not always really good at prescribing which behavior to change and what we want to do instead, right? We are target agnostic in many cases, right? In OBM and in leadership, especially, we can change the behavior, but what do we want to change it to? What do we want to be doing? I think that's relevant for our conversation today as well. Over the past 15 or 20 years or so, I've been teaching OBM and leadership and I started to look at the work that I've done alone and also with Nicole Gravina and some other colleagues and partners. I think there's three big areas. There's self-management, there's relationship management and then there's performance management. I won't go into detail more than that, but that's kind of the general overview of the book. It'll be focused on helping you to self-assess and reflect on your ability to execute in those three areas. The better you get, cool. Thanks.
Dr. Tyra Sellers (03:20):
Yeah. That sounds amazing.
Dr. John Austin (03:22):
Awesome. Good. Well, let's hope it turns out amazing. [Laughing] It sounds amazing in my mind. [Laughing]
Dr. Linda LeBlanc (03:30):
I think that idea of self assessment and reflection, that's something that we really, maybe have harped on. [Laughing]
Dr. Tyra Sellers (03:40):
Maybe a little too much. [Laughing]
Dr. Linda LeBlanc (03:42):
Just how important that is. You have access to so much more data about yourself than anyone else does, if you only look at that data. When we have that outward focus lens, we can end up with less data about our own behavior than everybody who's watching us from the outside.
Dr. John Austin (04:08):
Yeah. Right. The same goes for if you have a coach, which I'm a big believer in having a coach, by the way. The coach doesn't see everything and only sees really what you reveal to the coach. They can only help you that much, but you see it all. Well, maybe you don't see it all.
Dr. Tyra Sellers (04:28):
[Laughing].
Dr. John Austin (04:29):
You can see more than others in many cases, right?
Dr. Linda LeBlanc (04:34):
You can see different things, particularly when you get good at self reflecting and you can just tolerate a little bit of that distress at, "I can also look at when I wasn't perfect".
Dr. John Austin (04:49):
Uh huh.
Dr. Tyra Sellers (04:49):
I totally agree and I think that if you are not willing to do that, the benefits that you can have from your interactions with other individuals are diminished, because you are probably engaging in behavior to obstinate or hide some of those pieces of yourself that would be enriched or improved if you were willing to take a look at them, embrace them, bring them along for the ride, because they're there anyway. Take a little bit more of a purposeful approach. I love that idea and I'm a big fan of a trifecta. I don't know why I love things in three. The fact that you have like three main things, I love it. [Laughing]
Dr. John Austin (05:34):
Yeah. It's about as many as I can remember.
Dr. Linda LeBlanc (05:37):
[Laughing]
Dr. John Austin (05:37):
That's why there are three.
Dr. Tyra Sellers (05:38):
Fair. Mine is much weirder. I like it because three looks half of eight and eight looks like an infinity symbol. So... [Laughing]
Dr. John Austin (05:46):
[Laughing]
Dr. Linda LeBlanc (05:46):
There you go.
Dr. John Austin (05:47):
Tyra, you bring up, you bring up a really good point. I think that being able to recognize that you can improve is vital and that's not always a skill that's taught to us, especially in business. It goes hand in hand with this movement to improve our ability to be vulnerable and that being an important leadership skill and trait of behavior. Just thinking back over the last 20 years teaching courses in business, the gold standard for me has been, if I'm teaching a leadership course, I want at least one person or more in the group at the end to say something like, "I felt this was about them when we started, but I realized now it's about me". If I can get that light bulb to go off, that's a huge success, I think, right?
Dr. Tyra Sellers (06:43):
Agreed. Linda and I often will say in all of your interactions with all the humans in your life, there is one common denominator, sweetheart and it's you. [Laughing]
Dr. Linda LeBlanc (06:55):
If multiple things aren't going well, you might want to consider that variable [Laughing].
Dr. Tyra Sellers (07:00):
I mean, speaking from personal experience, right? When I'm like, "Oh, it was that person and it was that person". After a while it's like a pattern of, "Wait a minute, they're all different. Those are different contexts. I'm the same and I'm the common denominator in all of those contexts. Probably I'm bringing in something to this equation".
Dr. John Austin (07:16):
It's just logic, right? [Laughing]
Dr. Tyra Sellers (07:18):
Yeah. [Laughing] Well, in each of our chapters, we have a quote. Most often from someone outside of our profession, sometimes profession adjacent and sometimes within. The quote in this chapter by Tony Buzan is: "Learning how to learn is life's most important skill." I think that is the best quote for this chapter because this chapter really focuses on exactly what you, Linda, and John were just talking about, which is we have to take an active approach with our supervisees and trainees and teach them how to learn effectively. In the context where we have some control, but also for their career longevity, when they aren't going to have as rich a schedule of access to supervisors and training environments and things like that. For me, this is one of the most important chapters, because this is the chapter that really focuses on what we can teach that will literally pay dividends for the person's career.
Dr. Linda LeBlanc (08:30):
So true. In some of the work on promoting generalization, and in this instance, the repertoire that we want generalized is your ability to learn from a much broader array of events that present themselves. There's this notion of you have to teach mediating repertoires. A repertoire that you bring with you into every situation that makes you more capable in that situation and more capable of generalized behavior, more capable of nuanced behavior. That matters so much once you don't have anybody responsible for teaching you anymore.
Dr. Tyra Sellers (09:24):
Uh huh.
Dr. Linda LeBlanc (09:25):
For a lot of people that is a cliff that's waiting in your early to mid twenties or late twenties, where you've all always been in a context where there's a structure and someone responsible for what you need to learn and how you're going to learn it and they got contingencies for you. [Laughing]
Dr. John Austin (09:49):
Yeah. That reminds me of a figure in the chapter on page 99, if you've got the hard copy book like me, [Laughing] and if you don't, you should. I love this figure of the dreyfus pyramid of development, really, in terms of knowledge and expertise and passing the BACB exam indicates minimum competence, right?
Dr. Tyra Sellers (10:20):
Right. You're just dipping your toe in the water. [Laughing]
Dr. John Austin (10:24):
Yeah. You know a broad array of things around behavior, right? You've demonstrated your competence in those areas, but just like getting a PhD, when I got mine and I thought I knew everything within a year, I realized I don't know anything [Laughing] and the rest of my career's gonna be learning the stuff I didn't know, right? Refining this and getting better and I'm 30 years in at this point and every single day I learn more. I don't know about you guys probably feel the same way, but anybody who's listening to this who is in that state where my former self was when I was in my twenties thinking I knew everything. Just open your mind a little bit and realize that maybe there are lots of things that you still can learn.
Dr. Linda LeBlanc (11:15):
That's the good thing, right?
Dr. John Austin (11:16):
Yeah.
Dr. Linda LeBlanc (11:16):
That's the good news. [Laughing].
Dr. John Austin (11:19):
Exciting, right?
Dr. Linda LeBlanc (11:19):
That's how you stay excited for 30 years and stay in the career.
Dr. John Austin (11:25):
Right. Exactly. What a horrible job it would be to do the same exact thing every day and you know a hundred percent of the job. In my view, the whole fun and challenge, the reinforcement, really comes from being surprised like, "Oh yeah, that is a thing that people do and I didn't know about that". [Laughing]
Dr. Tyra Sellers (11:44):
Yeah or like, "I don't really know the answer to that off the top of my head. Let me really think about it or let me phone a friend". On that same line, the chapter spends a little bit of time talking about observing and given that we most of us learn via observation. Just we're lucky enough to have generalized observing repertoires and it's something that happens. Why does it matter? Do either of you have an opinion about it? I know you have an opinion, Linda, because I wrote the book with you. [Laughing] Do either of you have an opinion about why it's important that supervisors need to add teaching observations skills, observational learning skills, or at least discussing them? Why that's important to add to this? Like, "Yeah, the task list is great, but here's some other things that are gonna get you a lot more mileage". Why does it matter because we do it anyway?
Dr. John Austin (12:44):
Hmm. That's a great question. I think that my initial response is the reason it matters is because it actually helps you to improve quicker.
Dr. Tyra Sellers (12:52):
Uh huh.
Dr. John Austin (12:53):
That's one reason, right? There's this great book that I like that's not nearly as good as your book. [Laughing] I mean, really it's not, but it's worth a read of the summary at least. It's called "The first 20 hours" and it's how to learn any skill in 20 hours. What they say, not to a level of mastery, but to a certain level of competence so that you can do it well, right? Like learning guitar, learning a language, learning to surf and the author goes through and he actually demonstrates. He went through learning lots of these skills and using this model and having a model around that actually helps you accelerate your learning. Part of it is self observation, but another part of it, from his perspective, is having a coach or finding somebody who knows enough to say, "Yeah, like all this stuff down here, don't do that right now. Do this other thing", and it saves you years sometimes of trying to feel around on your own, right? Once you've got the targets, then you're able to self observe a lot more effectively.
Dr. Linda LeBlanc (14:08):
Agreed. I think we self observe and also observing others carefully.
Dr. Tyra Sellers (14:13):
Uh huh.
Dr. Linda LeBlanc (14:15):
Almost having this running list of questions. Not just, "I see what you did, but I wonder why you did that and I wonder why you didn't do the other thing. Is there a particular way that you did that that I'm not noticing that's important?" When you are learning to do something new, your first look at someone who does it well is just like, "Wow, that was great", [Laughing] but that isn't going to allow you to replicate some of those critical components if you are not walking yourself through, "Why does what I see matter?"
Dr. Tyra Sellers (15:02):
Uh huh.
Dr. Linda LeBlanc (15:02):
What am I not seeing?
Dr. John Austin (15:04):
Yeah.
Dr. Linda LeBlanc (15:04):
Set yourself up to ask those kinds of questions, if you're lucky enough to have access and an audience to that expert, or really good person.
Dr. Tyra Sellers (15:17):
Yeah and what you articulated is exactly what I think needs to be taught. The supervisor should be teaching trainees and supervisees how to ask those questions in a couple of different ways. One, they should be tacting themselves when they're doing things. They should talk about that set of questions, that laundry list or checklist that they're using when they're going through their own decision making. When they're watching an expert, they can watch an expert with the trainee or supervisee and walk through those questions and then start teaching the trainee or supervisee to ask those questions themselves. When you don't have access to someone right there to help out with all that stuff anymore, you need a Jiminy Cricket on your shoulder that can help you go through those things. Linda, to your point: It's almost like a set of mediating responses that you are gonna have to answer yourself and you might not always get it right, but at least you're not missing that opportunity to be purposeful in your observation.
Dr. John Austin (16:19):
Yeah. These are great points. I love this idea of having a list of questions and narrating your process. It reminds me of...
Dr. Linda LeBlanc (16:29):
Think aloud.
Dr. John Austin (16:30):
Yes.
Dr. Tyra Sellers (16:30):
Yes.
Dr. Linda LeBlanc (16:30):
Does it remind you of the "think aloud" protocol?
Dr. John Austin (16:32):
That's where I was going. Right?
Dr. Tyra Sellers (16:33):
Yep.
Dr. John Austin (16:33):
It reminds me in graduate school, I got to work with Anders Ericsson. I just made sure he was on all my committees and stuff and got to spend time in his lab and stuff like that. He was kind of the leader in this, "think aloud" protocol analysis. I just love the idea of narrating what you're thinking as a supervisor, right? That's part of it. The other element that I loved about what you said, the little Jiminy Cricket... [Laughing] In my experience, and I'm sure there's data on this that I'm not aware of becaude I'm not an expert in this particular area, but the only way I've ever gotten that "Jiminy Cricket" is by spending a lot of time with a very good supervisor or coach or whatever, however you wanna phrase it. This is one of the things that I talk about in leadership a lot and it's a barrier for a lot of people, but they don't spend enough time talking of their supervisees. I don't know how you guys feel about that, but I get that having a process and written questions, those will facilitate the performance for the performer, right? I get that, but there's some nuance in there that you don't get, in the written word, that you could get and you will get from seeing multiple examples from your supervisor in lots of different situations.
Dr. Tyra Sellers (17:58):
Yes.
Dr. John Austin (17:59):
I don't know what you guys think about that.
Dr. Linda LeBlanc (18:01):
I totally agree. It's not the only Jiminy Cricket, but I know I've talked enough when I would hear one of my students or former supervisees say, "I was in this situation and I thought, 'What would Linda say? What would Linda do?'"
Dr. John Austin (18:19):
[Laughing] Right.
Dr. Linda LeBlanc (18:19):
That doesn't mean you have to do that, because Linda's not always right, but if you've heard me say enough things and explain why I made enough choices and you can bring that forward with you and compare how this situation match up to that, you still have a little bit of that ongoing guidance.
Dr. John Austin (18:43):
Yes. Can I add to that real quick? I think a precursor to that behavior might be, and maybe I feel it's relevant for managers and leaders and organizations, they'll hear someone, a supervisee or a peer who they're trying to influence say the same words that they said or the same idea. Sometimes people get frustrated by that because they're like, "I said it and no one said anything and now this person's saying it and they're getting all the attention," but I would read that as influence, right? You're succeeding in what you're doing. You're becoming the Jiminy Cricket a little bit. [Laughing]
Dr. Tyra Sellers (19:18):
Yes. That's so funny that you said that because I was going to say I've had the pleasure of being supervised and mentored by Linda. I've had the pleasure of being coached and instructed by you, John, and at different points I have after I've said something, usually it's with a supervisee or something like that. I will reflect and say like, "Wow, that was John Austin coming out of my mouth". I look on my shoulder and it's a little Linda/Jiminy Cricket sitting there. I think that is such an amazing thing when I can link back to a particular person. Sometimes it's not even someone I've had a relationship with. It's someone that I have seen give a phenomenal presentation and something they've said just stuck with me or the way they explain something really was impactful and made sense. You reuse that and give credit where credit is due in those instances, but I feel when I do that like, "Wow! Good job learning, Tyra. You did a good job". [Laughing]
Dr. Linda LeBlanc (20:28):
Yes, indeed. There are so many little that any of us do. The other thing I think is important to do as a supervisor is when you mess up, describe that too: "Hey, so it turns out I did this and it worked out, but don't do that, because I shouldn't have and I got lucky, but luck isn't going to get us there in the long run and here's why that wasn't the best thing to do. It just happened to work out okay." We derive rules all the time about what we're seeing and when it works, the derived rule is like, "I'm going to do that", and sometimes it's not actually the optimal way to do it and having that vulnerability of like, "I have to narrate the Jack Michael "NQR: Not quite right. Not that way, please."
Dr. John Austin (21:38):
That's funny. That just came up in a conversation with a leader I talked to last week and you know where it came from. It's so funny.
Dr. Linda LeBlanc (21:45):
Influence.
Dr. John Austin (21:45):
We use it in our house too.
Dr. Tyra Sellers (21:47):
Yes.
Dr. John Austin (21:47):
My wife uses it. Never had a class with Jack or anything like that. We'll just say, "No. NQR", or something. [Laughing]
Dr. Tyra Sellers (21:57):
I love that. I "NQR" all the time, but that's okay, because that's learning, that's growth. It's a little uncomfortable, but that's what happens when you want to be mindful of improving and making sure that you're honoring past mistakes by not repeating them and not teaching them to someone else.
Dr. John Austin (22:17):
I really like this idea. Can I just say one more thing, Linda?
Dr. Linda LeBlanc (22:20):
Yes, please.
Dr. John Austin (22:20):
I'm sorry. I really like this idea of narrating your process failure when the outcome is a success. That's what you just described, right?
Dr. Tyra Sellers (22:32):
Well, a false positive.
Dr. John Austin (22:32):
Yeah. Well, I think we don't spend enough time doing that and it requires to get back to vulnerability and it's an excellent way I would suggest to build psychological safety too on your team. If you show that vulnerability and you model that behavior, then it's more likely that they're going to say something about when they achieve the right result in the wrong way or whatever, right? There are lots of people in OBM and organizational performance and leadership who will say, "Well, if the results are there, don't worry about the behavior". Gilbert was famous for that and it's very efficient and it's logical until you realize that lots of bad things can happen along the way. I mean, certainly unethical, but I don't mean merely unethical. I mean, they can be a lot more subtle than that and also drive all kinds of disfunction in the organization when you get the right results, the wrong way.
Dr. Tyra Sellers (23:34):
Yeah.
Dr. John Austin (23:34):
I like that one a lot.
Dr. Linda LeBlanc (23:36):
Awesome. John, I know that you did work with Anders Ericsson and this notion of, "What is an expert?" is something I love to hear you talk about. It's important that you not just watch your buddy or your buddy that's one year farther along than you are. We've got this situation in our field where the majority in the 60% range of practicing behavior analysts have been out less than five years and it's gonna stay that way and the percentages are going to get even more to that case, that discrepancy. Just because someone's in your environment and is a year farther along than you does not make him an expert.
Dr. John Austin (24:27):
Yeah. I agree. First of all, I want to clarify for everybody, because Linda, you know this and Tyra, you know this, but everyone listening might not. My mentor was John Bailey and I learned everything about ABA that I know from him. On the side, I worked with Anders Ericsson. [Laughing]
Dr. Linda LeBlanc (24:49):
Your side hustle. [Laughing]
Dr. John Austin (24:49):
I learned a ton from him as well, because his lab was right upstairs. I spent a lot of time there, just to clarify. I think this is a really good point I made in my notes ahead of time for our conversation. I think that a lot of us get into seeing people at conferences who are high profile individuals and speaking and that sort of thing. Well known individuals and they're not always good models in lots of different ways. At the bar, [Laughing] they may not be good models or they may not be good models socially and doing inappropriate things. They're also often, in ABA, not great models at managing their own behavior. Just because somebody does a great study or does a great talk and is a guest speaker or a keynote speaker does not mean they're an exemplar in all areas and domains. I guess one thing that I learned over the years is be careful whose behavior you're modeling. When it comes to expertise, expertise is very domain specific. You can be a great manager or great leader, and I'll just lump those together. We don't have to parse them right now, but you could do that or you can be a great clinician or you could be both potentially, but those are separate areas, right?
Dr. Tyra Sellers (26:36):
A hundred percent.
Dr. John Austin (26:37):
You could be very good in one and not great in the other, and you could be a great speaker and terrible at the other two, and you could be an excellent teacher and terrible at all those others as well, right? I think that's one element of expertise that we should pay attention to. Think about your targets and what you want to get good at, and you might have multiple exemplars depending on the domain that you want to get good at. I have some exemplars in terms of time management that I won't name right now. They are really, really good at it, you know? That is what good looks like and I want to talk to that person when I'm struggling with it, but I also have exemplars in speaking. They're not the time management people, but they're the excellent speaking people and I want to pay attention to what they're doing. That's just a note on expertise. Ericsson had a really specific definition of expertise. It wasn't just somebody who's good at what they do. It was somebody who has, or demonstrates consistently superior performance on a specified set of representative tasks for a domain. That's exactly the wordy version of what I was just trying to say. Consistently superior performance, they have to have concrete results and it has to be measurable. Let's just put this to the test. If you see someone who you think is a really good leader, how do you know? This is dicey when it comes to leadership, because somebody can say and do all the right things and look great and not be great. This happens all the time, so much that Nicole Gravina and I did a bunch of work for some multinational manufacturing companies and we came up with this saying that, "Are you looking great to your bosses and above or are you being great to your team?"
Dr. Linda LeBlanc (28:40):
You have to be great.
Dr. John Austin (28:43):
Yeah. Right? In the corporate world, looking great is typically a higher value than being great, unfortunately.
Dr. Linda LeBlanc (28:53):
Yeah.
Dr. John Austin (28:54):
It's to the demise of the organization or the detriment of the organization and the team.
Dr. Linda LeBlanc (29:01):
Yes, indeed and you know, all of us are so susceptible to those social contingencies that we are in danger of drifting towards the things that make us look great [Laughing] and unless you are actively paying attention to and pressing the lever for the things that will make you be great.
Dr. John Austin (29:25):
Yep.
Dr. Tyra Sellers (29:25):
I wonder if we can talk a little bit about some practical strategies for trying to identify experts and I'll just share a brief story. This was after my PhD, I think I was probably working with Linda in a clinical provider agency. We were at ABAI and I was texting her and she said, "What are you going to see next?" and I said, "I'm going to this talk", and you texted me. I'm sure you don't remember this Linda, but you texted me back, "I don't think that talk is quite at your level", meaning I thought I was going to and learn a bunch of stuff and you thought maybe that talk was a little too low for me and I was like, "What are you talking about? This is the person giving the talk"' and you're like, "Yeah, but that person has given this kind of talk which is great if you're at master's level, but you already know these things". That was a really pivotal moment for me because maybe I'm not the best assessor of my own skills and I tend to feel like I'm not doing things great. I think everybody feels that way, right? It was really an important moment for me to think, "Oh, I need to be looking for some different outcomes from attending the conference now." You gave me a couple of recommendations and they were great, but I realized in that moment how important it is to talk to our supervisees, our trainees, our mentees about being mindful. Maybe I'm picking to go see something that is lower than my skillset, but I'm going because that person is an amazing speaker or whatever, but to not just pick based on the name, necessarily. Maybe I can identify an expert, but they're not gonna be modeling skills at my level or what I might need. I wonder if you two have some suggestions for listeners, because I don't think a lot of people get that instruction.
Dr. John Austin (31:42):
I think you gave a really good example of asking someone who you respect and is known to have a high quality opinion. [Laughing] There are two elements to that, you know? Lots of people I respect will just give you an opinion and they don't think about it, but there are some people who I have held very highly that when I ask them something, I do what they say, because it's always right. You know what I mean? It feels that way to me.
Dr. Tyra Sellers (32:15):
You know what, John? To be fair, I didn't ask Linda, because I just assumed this was the level that I was at. I was just telling her, but she gave me the this gift of saying...
Dr. Linda LeBlanc (32:26):
You'r smarter than that already. [Laughing]
Dr. Tyra Sellers (32:28):
Yeah. "I've seen your skills. Why are you going to that? Go to this thing instead, dumb, dumb." [Laughing]
Dr. John Austin (32:35):
Yeah. I think asking is a good strategy.
Dr. Tyra Sellers (32:37):
A hundred percent. I wish I would've thought to do that. [Laughing]
Dr. John Austin (32:41):
[Laughing] I used to do that. Actually, I still do. When I go to the conference, I'll talk to people who I know and respect and tell them what I'm going to see and then see what they say. I think that's a really good strategy. It's the way that I learned about a lot of gold in our field, you know? Some of were hits and some of them were misses and you have to endure lots of trial and error. It's not really trial and error, but it's kind of educated guesses. Then you just have to pay attention and be open-minded because the delivery might be bad, but the ideas are really good too, right? It's really complex, I think.
Dr. Linda LeBlanc (33:29):
I agree with that. It is complex and when I think about what mediating repertoire I bring around with me. I know both of you have undergrad degrees in philosophy. I don't, but I've had multiple courses in logic and when I am interacting with someone or watching what they do, or even listening to a talk, one of the things that I'm evaluating is how do they present what they're trying to say? Is it consistent with solid logic or are they tossing in some logical fallacies? It is a logical fallacy to say a whole bunch of people agree with me, because a whole bunch of people can all be wrong. That's not a strong argument. [Laughing] It's also not a strong argument to ever be going at some other person. That's ad hominem. For me, if you can rely on the strength of your argument, your statements, and really convey them in a clear and meaningful way, you don't need all the other bells and whistles and what have you. That's often what gets people in the door, but as I'm watching, I'm trying to think, "Okay, there's a premise. I'll follow along with that. I'll follow along with yep, there's your conclusion. Yep. I agree with it." Now, that's not a super sexy way [Laughing] to find your expert, but it's worked since the earliest philosophers and particularly when people, even the highest experts, entertain the possibility that other things might be also true and they acknowledge that out loud. To me, that's where I'm like, "All right, I want to listen to you, because you're not only telling me about the places where you're pretty darn sure you're right, but you're also saying, 'I don't know that I'm not wrong, but [Laughing], let's move forward to the conclusion of what we're talking about here'." For me, those are things that I look for that resonate with me as I'm interacting with someone. I don't know if it necessarily is gonna make them an expert, but I feel like it will make them a more trusted source of guidance and yes, I want to follow that line that you're laying down for me.
Dr. John Austin (36:25):
Yeah. Those are all really good points. I think you did a really good job of explaining the process of why you're listening to the talk or book or whatever and evaluating it.
Dr. Linda LeBlanc (36:40):
All process, no outcomes. [Laughing] A few outcomes, but I focus on the process. [Laughing]
Dr. John Austin (36:48):
It's really good, though. I came into this thinking, to answer the question at a high level. How do you triage from all the millions of books and Ted Talks and conferences and whatever...
Dr. Tyra Sellers (37:02):
And podcasts.
Dr. John Austin (37:03):
...and podcasts, right? Some of these things are just like thrown together. I don't know. [Laughing] I think at that level I'm thinking I want to ask people. Also, I make it a habit when I'm talking with friends, just smart people and coworkers and colleagues and clients and stuff like that. I'll ask them what they're reading right now or I'll ask them what they're interested in right now. It's often a wealth of knowledge and I don't get to read all those things, but boy I'll tell you what, book summaries are a really good strategy when it comes to a lot of that stuff. You can get the flavor of it. There's also the tool Blinkist that I've used and that is 15 minute or 12 minute audiobook summaries of just about everything that's out there. You can get quick access to a lot of ideas and then you can follow up and go deeper if you want to as you kind of triage them using Linda's logic principles.
Dr. Tyra Sellers (38:08):
[Laughing] Hey, I love a structured approach, because it gives you something to go back to and evaluate. I've used that approach now eight times, seven times it's been a match and I've watched someone or learned something great or what have you. I think that that's important.
Dr. Linda LeBlanc (38:26):
There's also a lot in this chapter about self-management and we could go on about that for days, but there is this idea of crafting a community of practice for yourself. I wonder if we couldn't spend a little bit of time talking about that because I think, in addition to being organized, managing your time, self-managing every thing and that's gonna help you manage stress as you transition into your career, having your people is a critical, critical way to handle your stress and manage your stress, build that resilience and keep yourself happy and engaged in a career for 30 years. I too, have been in it this long and the times when I've felt a bit out of sorts have often been when I'm not stretching enough. I'm doing the thing again, [Laughing] and I need to learn something or when my community of practice got a little too small, I was starting to feel professionally isolated or that my people were way out there instead of right here in my virtual space. They didn't have to be right in front of my face, but present for me in my thoughts, in my actions, interactions available to me. John, how do you think about that phrase "community of practice" and do you have one?
Dr. John Austin (40:18):
That's a great question. I think of it as creating the right environment for my success and success means happiness and engagement and learning and all the things that you might use to define it. Just to go to the basics here: Let's just remember that behavior is a function of our environment, right? For me, being self-employed, owning a business, I can create a team, but I work at home a lot. Sometimes I work with clients and I travel and that's energizing, because I'm around people, but I'm really an introvert. I have learned to be extroverted and find that reinforcing too. To use kind of non behavioral terms, I get a lot of energy from being alone and thinking, but I go too far sometimes and then I feel isolated, right? You've gotta know yourself, but for me it's really useful to have a community of people that I can talk to and relate to and get ideas from and just expose myself to. Create that environment. I was thinking about it and when I was at Western Michigan University as a professor, there was a department and there was a community and there were probably just like any department, there are subgroups of that community. I had that and then I had a lab with ten students and that was an awesome community of exchange of ideas and stuff. Then I had the OBM network and that was another community and I ran that for a while. Then for me, it outlived its usefulness for where I was and then I got together with a smaller group of people. Ten of us formed this thing called the BMT Federation, which was behavior management techniques. Another name for OBM. We would travel together and spend a couple weeks a year all face to face and we would spend all day talking about OBM, leadership, strategy, teaching each other, what are we reading, you know, working out concepts and techniques and principles and just geeking out about it really and then for the rest of the year, we would be in close communication. We'd talk frequently and have emails and stuff like that and that kind of ran its course. Since then I've been working in mastermind groups. I discovered that concept and if you haven't heard of that, mastermind is a concept that was developed by entrepreneurs, really. The idea is to bring together business owners to talk about whatever it is in their business, that might be the bottleneck or challenge or opportunity, and also talk about their wins because owning a business or even if you don't own one, running a business at the highest levels is very lonely. You can't talk about everything. To some extent it's a performance, right? It's not ingenuine, but it's outward facing and you can't say everything.
Dr. Linda LeBlanc (43:43):
You don't need to share your stressors down.
Dr. John Austin (43:46):
No.
Dr. Linda LeBlanc (43:46):
That's a responsible way to run your business, but you need to share them somewhere. [Laughing]
Dr. John Austin (43:51):
Yeah.
Dr. Tyra Sellers (43:51):
That's right.
Dr. John Austin (43:52):
Right.
Dr. Tyra Sellers (43:53):
Don't bitch down. That's the highlight. [Laughing]
Dr. Linda LeBlanc (43:57):
[Laughing] Put it on a coffee mug, darn it.
Dr. John Austin (44:03):
[Laughing] Right. Again, it's about being good, right? We come back to that and being good does not entail bitching to your team, but as a human you need to have exposure to other people where you can have those conversations. That's what a mastermind really is and I've been part of a mastermind where I don't run it. I'm a member for five years or so and it gave me this idea to start something and Linda and I actually have been running one now for ABA owners for a year or so. The way this works... these can work in lots of different ways, right? The one I'm a member of has 200 people in it. It's big and they break you out into small groups and stuff like that, but it's still a big group. The one that Linda and I are running now is 10 to 15 people, something like that. Small. Always small business owners, not big business. We're really focused on helping small to medium sized ABA companies succeed and the way that it works is that we get together and in a structured way, we share our opportunities and our challenges. We get input from the group and it's facilitated and coached by Linda and I. We talk about clinical systems, we talk about leadership, we talk about how to structure your organization for growth and when to grow and how to grow with quality and stuff like that. You can choose to focus on whatever you want in a mastermind and I'd encourage you if you haven't heard this term to check it out. If you're interested in what I'm doing, reach out to me, or to Linda and we can tell you more about it. I'll let you guys kind of pipe in. What are your thoughts about that?
Dr. Linda LeBlanc (46:00):
Yeah. I was newer to the idea of a mastermind and John's my buddy and I thought if he's saying it, I'm going to believe it. [Laughing] At least long enough to give it a try and one of the things that I think has just been so striking about it is even with the limited amount of time that we're together at regular intervals, the people in the mastermind really connect to each other, like each other, rely on each other and feel okay having some vulnerability. We are intentionally creating an environment where that can happen, but darn if it doesn't work and it doesn't work quickly. It's interesting to see how readily these people thank each other and describe the positive impact of having a place where they can talk about considering something, but they're not sure if it's going to work, but they have to make the decisions. There is no passing the buck. I think that is absolutely the CEO, owner, founder, burden, right? Having that group of people that you can get their perspective and know that they know what it's like to feel like, "I have to be the decision maker and I'm just trying to gather options". It's been great.
Dr. John Austin (47:56):
Can I add something to that?
Dr. Linda LeBlanc (47:58):
Yeah.
Dr. John Austin (47:59):
From a perspective of a listener, and this is not about our mastermind at all, but this is about investing in yourself and your organization. It's about recognizing that you are a knowledge worker and we have all these misperceptions about what work is, and it's all driven by the "Henry Ford assembly line approach" to running organizations. We don't do that anymore. That's not a thing in ABA, right? We're not doing widgets, we're not producing a product. We're actually thinking. That's what we do all day long, even at the front lines. RBTs, anyone in your organization. They're knowledge workers. They're not making anything, right? I know I've gone on about that, but so here's the punchline to that. If we have a conversation, three of us, Linda, Tyra, you might give me an idea that changes my life in two seconds. Changes my whole business, makes me a million dollars or whatever it is.
Dr. Linda LeBlanc (49:07):
You gotta send me a little bit. [Laughing]
Dr. Tyra Sellers (49:09):
Check. 10% [Laughing].
Dr. Linda LeBlanc (49:12):
You're right. If you don't have the conversation, you miss that. I tend to be kind of heads down. I give major props and thanks to John, because I had probably been running my own company for about a year or two and feeling that same loneliness, isolation. Like, "I've just gotta be the smart one for all my clients. That's why they're my client." John reached out and said, "Hey, can we just get a time on the books and talk?" I was like, "Yes, what would you like to talk about? I'll do my adequate preparation." He's like, "We're just gonna hang out and talk about some smart things." I was like, "Okay..." [Laughing] We just started having these fantastic conversations and he would say, "Man, can I record this? This is an awesome fertile ground." You only get that by protecting a little bit of time to have conversations with people who are experts in whatever they do, who are smart and who maybe make you think differently.
Dr. John Austin (50:27):
Yeah and my point to all that is that is worth paying for. Find an opportunity that looks great and try it, or just like Linda and I, we didn't pay each other to talk to each other. You can reach out, you can do that on a small scale on your own, but I'm just saying, if you're not able to do that, if you're not able to do it in a way that is suitable to you, just remember that one minute conversation out of two days of time, that you might spend in a mastermind might change your business and change your life and it's totally worth paying for.
Dr. Linda LeBlanc (51:02):
Yeah. That is a fantastic note to end on. This podcast and this chapter were really about the fact that once you're out there, once you're practicing, you have to refine and develop new ways to learn because there's not that same structure where your environment is actively seeking to teach you in a way that has before. A certain agency is needed on your part to go find it, to build that community. A certain self-managing, so that you have a little bit of a time cushion to spend that time talking with someone, to get that knowledge, and then just being ever more careful and nuanced and narrating what you see, why it works, not just that it works and put yourself in a position to connect with people that are doing something you can't do yet.
Dr. Tyra Sellers (52:14):
That's a great summary. I would add to that an effective high quality supervisor will teach their trainees, will model for their trainees and supervisors, all of those things, and not just leave it to chance that the person then, post certification is gonna somehow develop those repertoires. Those will be facilitated and modeled and talked about and demonstrated. Super important to develop those skills for yourself, but also as a supervisor, you gotta do that for your trainee and your supervisee. You have to take the time to talk about the repertoires they're gonna need for success in the long run.
Dr. Linda LeBlanc (53:01):
Well, thank you so much for joining us on The Lift. This was Linda LeBlanc with Tyra Sellers, and our guest John Austin. John, thank you so much for being here with us.
Dr. John Austin (53:11):
I am so grateful for you guys. I love you guys. Thank you so much.
Dr. Tyra Sellers (53:14):
Thank you, John. This was wonderful.
Dr. Linda LeBlanc (53:16):
Thanks for being here.